Although AMD announced last year that it will release in 2020 Zen 3 and Navi 2, the absence of references to the next generation of products at CES seems to have confused some people as questions began to re-emerge, which were essentially answered last year. These doubts seem to be related to the fact that AMD this year at CES only talked about products that will be marketed in the short term. The Radeon RX 5600 XT will be available from January 21st, the Threadripper 3990X will be available on February 7th, and no later than the end of March, 12 notebook models with 7nm APUs Renoir. Meanwhile, the Radeon RX 5600 and OEM 15W Athlony 3000 appear in OEM sets.
In short, the material to be released was enough to avoid AMD's (criticized) announcements of products that would be released in half a year – as was usual in previous years. Evil language could even claim that AMD exchanged a role in this respect with Intel, although it showed 10nm Tiger Lake and DG1 mobile GPUs, but could not announce availability with accuracy to six months.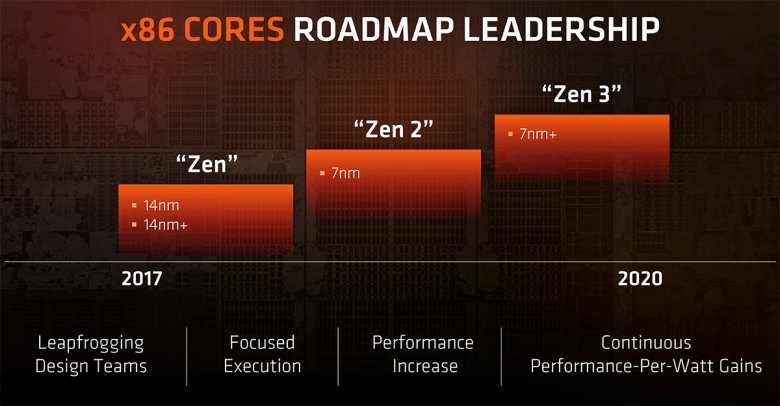 Rather than having to listen to the same question three times around (her words), Lisa Su decided to break the rule of not commenting on unreleased products and announced that:
this year will be released Zen 3
this year will release a GPU with support for raytracing
going to high end Navi
Zen 3 in 2020, Lisa Su confirmed it in November, so queries in this direction were useless. No particular term has fallen, but the current indications show an autumn rather than a summer edition. With a raytracing GPU, it is worth specifying that Su was talking about a separate graphics card, so her words cannot relate to graphics processors in the upcoming consoles. High end confirmation Navi (but this time without time specification) basically also tells us nothing new, just confirms already known information. But it's more than likely Navi 2, RDNA2, 7nm + (EUV) process, GPU with raytracing support and high end Navi are all points that relate to one product to be released this year.
Source: diit.cz