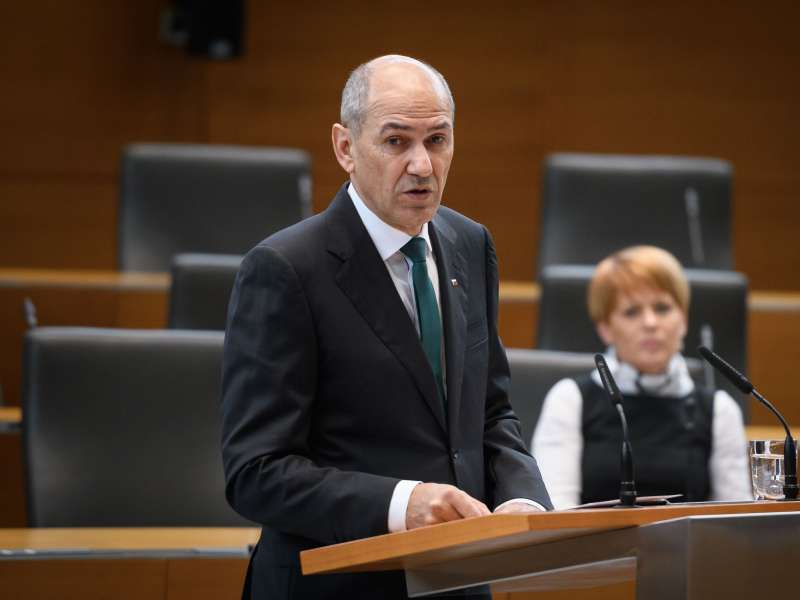 The government represents a legal package to help the population and the economy.
The first was the official spokesman for the Crisis Staff Jelko Kacin and gave some general information about what is happening around the world. He emphasized that yes "Slovenia will no longer organize similar flights at locations where the evacuation flight has already taken place", so this is a good time to return home.
Behind him, the essence of measures to help the population and the economy was summed up by the Prime Minister Janez Janša:
–to maintain business operations: all contributions for employees will be received by the state for a period of two months (until 31 May, with possibility of extension), the rights of employees will remain the same
– sickness benefits will be borne by the state and not by the employer
– Allowances for hazardous work and for additional workloads will be between 10 and 200 percent of the basic salary
– the pensioners with the lowest pensions are entitled to a solidarity allowance
– the status of workers unable to work due to force majeure is assimilated to workers on hold
– those who have lost their jobs start receiving unemployment benefits from the first day
– a number of guidelines have been adopted to develop measures to assist the self-employed. Anyone who will electronically acknowledge the impact of the crisis will be eligible for emergency assistance. The monthly basic income will be 70 percent of the minimum wage, contributions are written off, health contributions are paid by the state. Income tax payment is deferred.
– all functionaries at the national level will be 30% lower during the epidemic, exempted from the judiciary
Source: novice.svet24.si