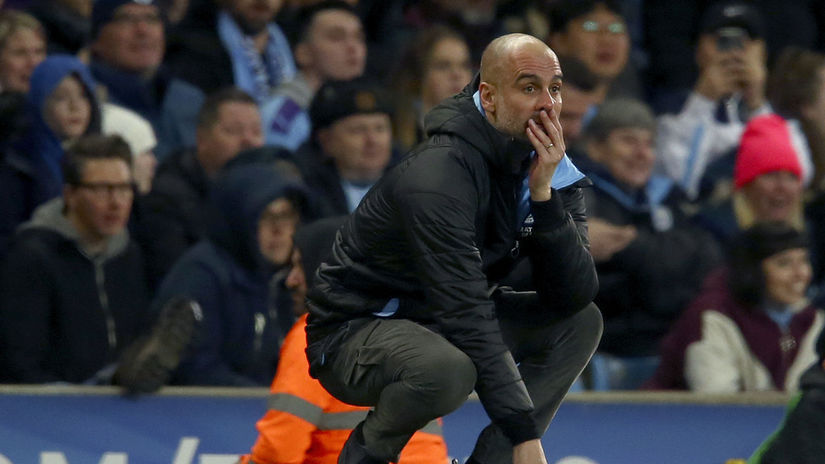 The European Football Union (UEFA) has excluded Manchester City from European Cup competitions for the next two seasons. The reigning English champion laments for serious violations of the financial fair play rules. In addition, the club was also fined EUR 30 million. "Citizens" can appeal to the UEFA independent verdict before the Sports Arbitration Court (CAS) and have declared that they will use this option immediately after the verdict has been passed. Informed AFP.
"Citizens" have been guilty of artificially adding value in the past
sponsorship contracts, misleading about its revenue from the main sponsor
Etihad. Suspicions have raised Football Leaks documents published by German
Der Spiegel magazine.
According to them, City officials cheated for several years while hiding,
that exorbitant sponsorship contracts come directly from the club owners
Abu Dhabi.
'An independent commission, after examining all the evidence
it concluded that Manchester City had committed serious infringements
financial fair play rules and licensing regulations by inflating income from
sponsorship contracts in books and other documents that
the club delivered UEFA from 2012 to 2016, "says UEFA statement.
The leadership of the Premier League champion has long ago said that the whole
considers the UEFA process hostile and biased. accusations
out of financial irregularities it was false. The penalty from UEFA is
refers to the seasons 2020/21 and 2021/22.
In response to the punishment, City management said it was "biased."
disappointed but not surprised. "This is a case initiated by
UEFA, we have been accused by UEFA and also convicted by UEFA.
Now that this biased process is over, we will use the right to
an impartial judgment from CAS and, as quickly as possible, against
the decision will be revoked, "said the Manchester Club in its opinion.
"Citizens" already paid a fine for non-compliance in 2014
financial rules related to over-sponsorship, which was not
enshrined in the Treaties. However, the UEFA penalty at that time did not affect
team performance in the Champions League.
The club, however, had to pay a fine of 60 million euros and the roster for LM
could only write 21 players instead of the obligatory number
25 footballers.


Source: sport.pravda.sk