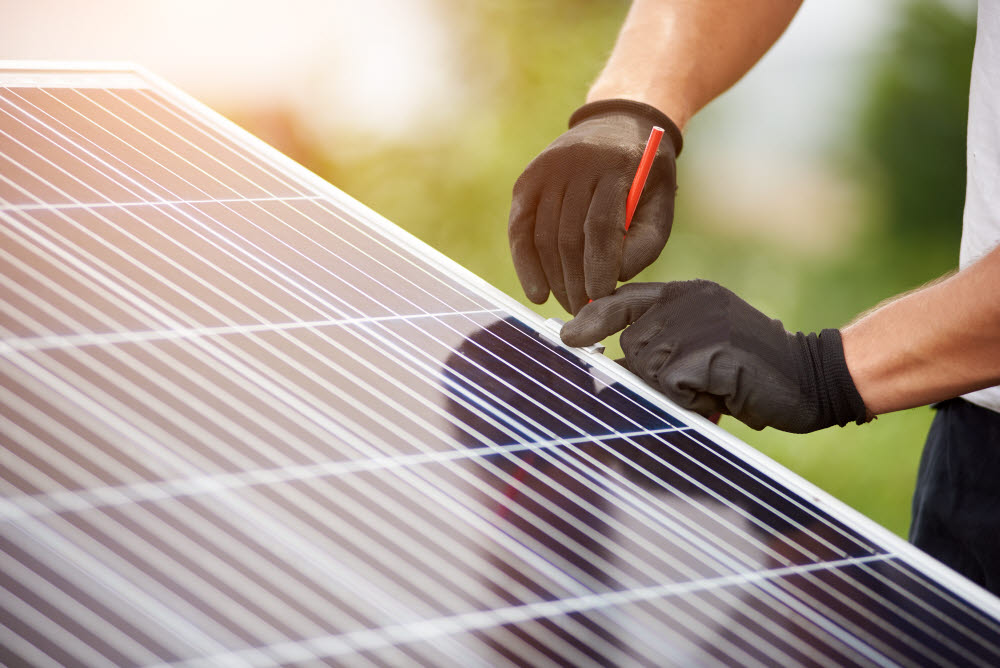 The Ministry of Trade, Industry and Energy announced that it is mandatory to use Korean Industrial Standard (KS) certified products for major photovoltaic facilities and to improve solar facility construction standards.
This system improvement is being carried out to improve the quality and safety of photovoltaic facilities such as inverters. A final draft was prepared after gathering opinions from expert advisory committees and industry and associations.
The Ministry of Industry applies the mandatory use of KS-certified inverters and junction boxes, which were limited to existing government supply projects, in the future. The decision takes into account that only 26% of KS-certified inverters are installed out of about 28,000 RPS registered facilities in the past three years. The mandatory use of the junction box will be applied from July, taking into account the current status of certification.
An official from the Ministry of Industry said, "The use of certified products with proven quality and stability will improve the safety of fires." "We expect that the competitiveness of our products will be secured by the industry's research and development for domestic distribution prevention and technology development of low and low quality products. It will be. "
In addition, the Ministry of Industry divided the solar installation standard into △ ground type (general ground type, mountainous type, farmland type) △ building type (installation type, attachment type, all-in-one type) △ water type type, and systematically installed the facilities to reflect the situation by location. Measures to be made. This reflects the trend that various types of photovoltaic facilities such as parking lot and water-based solar power are appearing besides the building, although the existing solar construction standard is operated mainly for buildings.
The company also decided to extend the application of solar installation standards from facilities currently being applied to government supply projects to RPS facilities. In addition, submission of facility verification check results was included in the construction standards so that power generation companies (owners) could verify the construction contents of RPS facilities.
The revised and implemented solar energy installation standards will be applied from the government-announced project for this year, and for the RPS facility, the facility will receive the construction plan approval (report) under the Electricity Business Law. .
By Jae-Chee Choi jpchoi@etnews.com
Source: etnews.com