Wednesday, 25 March 2020 08:51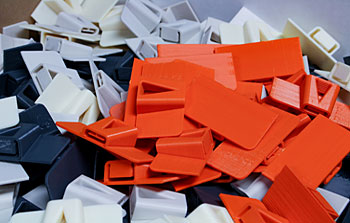 MCAE Systems together with the company CPS Servis printed and supplied absolutely free products for sewing weavers for medical masks, which are still missing in the fight against Covid-19. CPS servis approached MCAE with a selfless request to help others in times when there are not enough medical devices. The CPS service offered people to print them free of charge and deliver a sewing machine, which they freely published on their website. The demand, however, exceeded not only their expectations, but also the production possibilities, when the final demand of the candidates exceeded 10 thousand pieces. That's why they turned to society MCAE Systems, which has a larger production capacity of industrial 3D printers.
A team of MCAE professionals agreed in a very short time and started printing at the company's headquarters in Kuřim and at its branch in Mladá Boleslav. They print a drapery sewing fixture, the so-called bias strip binder. The first batch was printed over the weekend on professional 3D printers from Stratasys.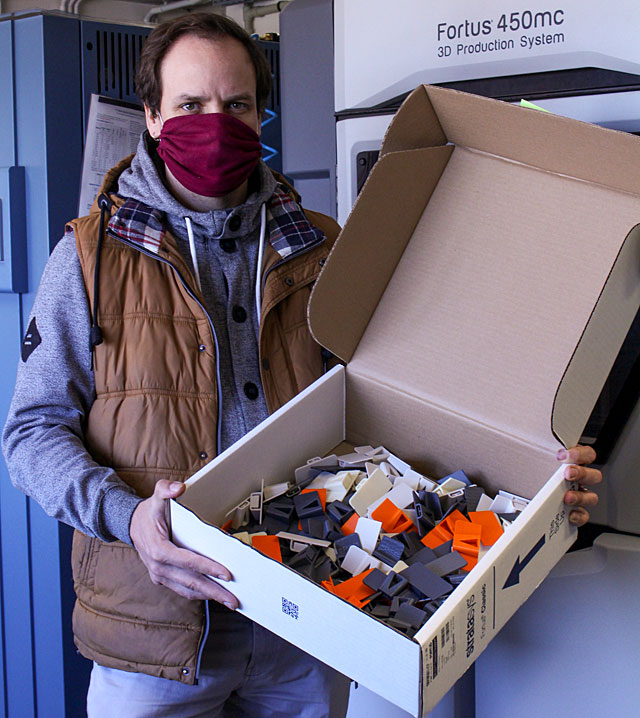 CPS servis is a social enterprise (SP), which are business activities that benefit the company and the environment. It seeks to maximize local development and creates employment opportunities for disadvantaged people. Profit always tries to use for further development.
Source: cad.cz