Even participating in an eight-week meditation training can make a measurable difference in the way people's brains process emotions, even when people are not meditating, American researchers found.
Functional Magnetic Resonance Imaging (fMRI), conducted by Massachusetts General Hospital and Boston University, says no matter what type of meditation practice one has acquired. As reported in their study published in Frontiers in Human Neuroscience, the activity of amygdala, an important part of the processing of emotions in the brain of subjects, which of the two meditation techniques studied was used.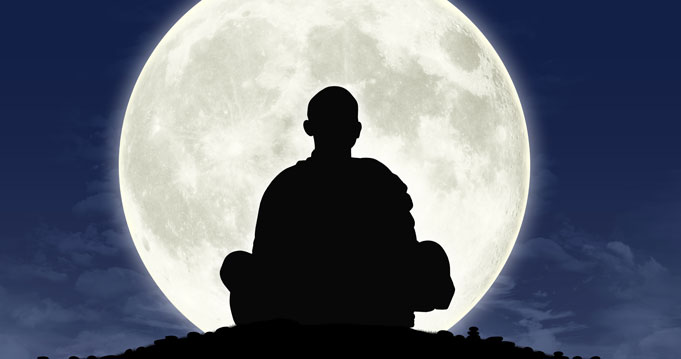 "We first demonstrated that meditation training influences the processing of emotions in the brain beyond the meditative state" Quoted Gaelle Desbordes, one of the researchers at the online science journal ScienceDaily.
Results from several previous studies supported the notion that meditation training improves the emotional control of practitioners. However, the imaging technique for measuring brain activity, fMRI, has so far only shown a decrease in amygdala activity during meditation.
This study is designed to test, observe, and measure the generalized effects of meditation on how people who have attended meditation training respond to the emotional stimulus. The subjects, 12-12 people in three groups, attended meditation and health training at Emory University in Atlanta. Meditation trainings represented two trends: one of the more commonly used is to observe breathing, thoughts and emotions and the other was a lesser known meditation based on the development of love and compassion for others and ourselves.
All 36 volunteers traveled to Boston three weeks before the start of the training and three weeks after the end of the training, where fMRI scans were performed using state-of-the-art equipment. The participants were shown 216 images that depicted people positively, in a negative or neutral position. In addition to brain scans, questionnaires also assessed the degree of depression and anxiety experienced by volunteers at the same times.
In the first meditation group, the activity of the amygdala was reduced in response to all images, which supports the assumption that they have improved emotional stability and their response to stress. In the other meditation group, the activity of the amygdala was reduced in the presence of neutral and positive images, but its activity increased as a result of the negative-type photos of human suffering. In this group, participants scored lower on depression, indicating that the development of compassion also benefits the individual.
In the third control group, who participated in the health training, no significant difference was found in the pre- and post-course assessment.
The researchers checked that the subjects did not meditate during the tests and therefore attributed the results to the long-term effects of the meditation training.
Source: napidoktor.hu