Microsoft has been working quietly lately to make many changes to all of its software. The American giant has just communicated on some of the major changes you can expect in April. Their old subscription service called Office 365 will notably be renamed Microsoft 365 and will include both personal and family plans. Quick tour of the novelties among the range of products of the giant of the operating systems.
Microsoft will celebrate its 45th anniversary next weekend. Over the past year, the company has faced many challenges in order to maintain itself as one of the most important companies in the field of technology. Right now, like the rest of the world, it is facing the crisis that threatens to upset the global economy. Microsoft had warned Investors as early as February demand for Windows PCs would be weaker than expected due to COVID-19. However, it continued to develop two of its main divisions – Productivity and Business Processes, which include products such as Office 365, Intelligent Cloud, Azure and Windows Server. These products were the main drivers of its growth during the six years that Satya Nadella was in charge of diversifying the ramifications of the empire of Bill Gates.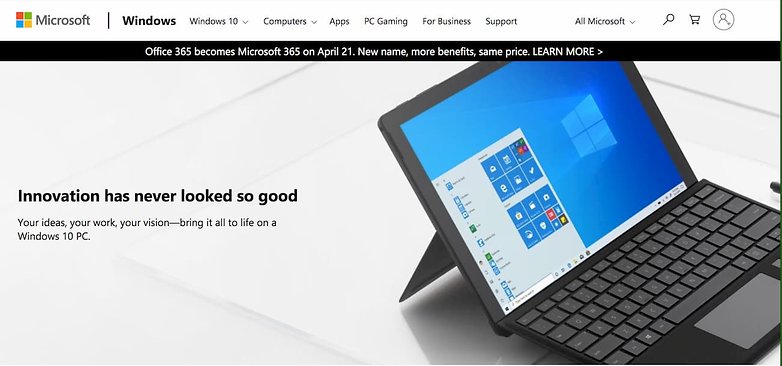 Like the fashion driven by the subscription economy, Microsoft offers subscription plans for Microsoft 365. This product will be available in Personal and Family versions, the prices of which will be comparable to those of the Office 365 plans, which are respectively of 6.99 and 9.99 dollars. This will include Outlook and Office desktop applications, 1 TB of OneDrive storage, 50 GB of outlook.com email storage, Skype call recording and 60 minutes of calls on Skype landline and mobile phones.
In addition, you can benefit from a personalized edition with calendars to be shared between your family members, access to the OneDrive safe, photo sharing, video calls, shared task lists, etc. You will also be able to switch more easily from your professional account to your personal account. Here, Microsoft is part of the current dynamic that crosses the world of work with the explosion of telework, especially in periods of confinement.
Microsoft is making changes to Microsoft Editor. Its AI-powered editor will now be available in Word and Outlook.com as well as through a plug-in for Microsoft Edge and Google Chrome. If you are familiar with Grammarly (personally, I use it every day) it is the same type of application with lots of built-in features such as a grammar checker, a spell checker, a thesaurus, a style analysis and even a plagiarism checker. As for the classic Powerpoint, he will have an AI-based presentation coach to help you become a better speaker and communicator. Unfortunately, this functionality remains at the development stage but above all will be reserved only for Microsoft 365 subscribers.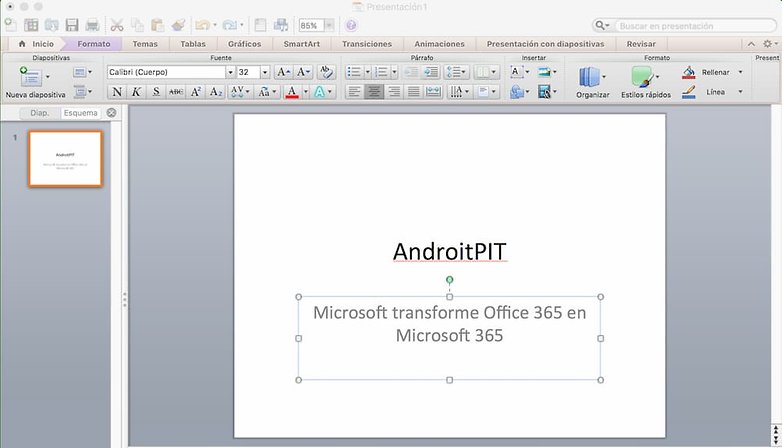 Many other features will be launched in the coming months, including more cloud-focused partnerships and AI for Excel. There will also be advances regarding the Outlook option for Android allowing to summarize and read the e-mails aloud, the Microsoft Family Safety application to help families manage online activities as well as news related to partnerships with developers such as Adobe, Bark, Blinkist, Creative Live, Experian and Headspace. All these additional features will of course be reserved for Microsoft 365 subscribers.
Improvements in Microsoft Office affect hundreds of millions of users worldwide. Until then, you had to buy Office packs according to your needs or the size of your business. Now free users will get the basic functionality while Microsoft 365 subscribers will get the advanced functionality. In line with the evolution of Tech consumption, Microsoft will offer Microsoft 365 Personal and Family subscriptions which will be available worldwide from April 21. The Personal account will be at $ 6.99 per month while the Family plan is at $ 9.99 per month and can be used by a maximum of six people.
Source: androidpit.fr