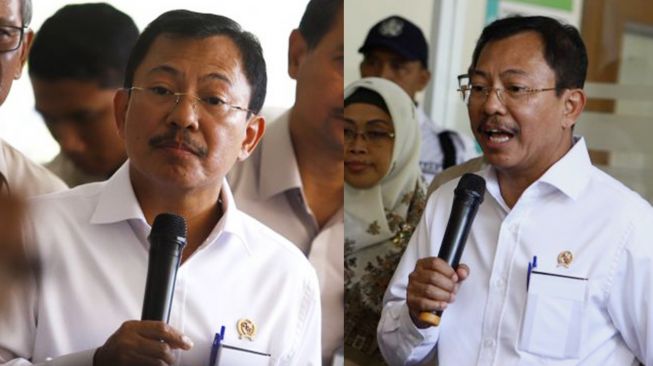 <! -
->
– The Ministry of Health claims to have approved the submission of DKI Jakarta Governor Anies Baswedan for Large Scale Social Restrictions (PSBB) in the capital.
However, the DKI Jakarta Provincial Government (Pemprov) denies this.
This was revealed by DKI Jakarta Transportation Agency (Dishub) Head Syafrin Liputo.
According to him, the Provincial Government has not yet received a reply from the Minister of Health Terawan Agus Putranto regarding the PSBB submission.
"Not yet, so far not yet," Syafrin said when contacted on Tuesday (04/07/2020).
Terawan himself refused the PSBB submission from Anies because there were incomplete files. Regarding what documents must be repaired or those related to transportation, Syafrin was reluctant to mention them.
"If it goes to the Covid-19 Jakarta Task Force Team," he said.
However, Syafrin considered that currently in the implementation of transportation restrictions, it cannot be done by the City of Jakarta alone. In submitting the PSBB, the Provincial Government suggested that it be applied to Jabodetabek.
"That is indeed what we recommend. Because now we have to see it as greater Jakarta, "he concluded.
Previously, Minister of Health (Menkes) Terawan Agus Putranto was certain to approve the implementation of the Large-Scale Social Restrictions (PSBB) which would apply in DKI Jakarta.
The PSBB approval letter for DKI Jakarta was signed by Terawan on Monday (6/4/2020) night.
"Tonight a letter (agreement) will be signed by the Minister of Health," said Secretary General of the Ministry of Health Oscar Primadi as reported by Batamnews.co.id- network on Monday (6/4/2020).
After being signed and approved by the Minister of Health Terawan, the Governor of DKI Jakarta Anies Baswedan subsequently is required to implement the PSBB, in accordance with PP Number 21 of 2020 concerning PSBB in the Context of the Covid-19 Acceleration.
Source: suara.com