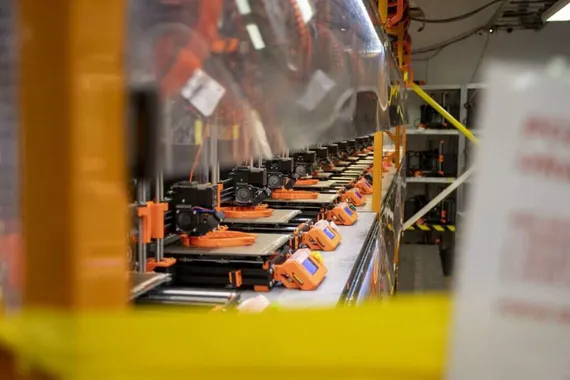 The explosion of coronavirus has created a critical shortage of protective equipment for doctors and medical staff, particularly in the United States. New York City health care alone needs 25 million face shields a month.
To help with this, 3D printing service providers, who have begun mass production of face shields, have helped, writes OneZero. Although the plexiglass guards do not meet the standards of the official N95 face shields, they do provide an extra layer of protection against snare infection.
OneZero article tells about New York City resident Staten Island Michael Perina, who began mass-printing face shields through his own company after his son was suspected of being infected with the virus.
Perina managed to collect GoFundMeover $ 12,000, which has enabled the company to produce 4,000 masks a day. Several similar campaigns are currently underway.
Now, Perina has started a collaboration with another 3d printing service, and it will soon be possible to produce masks at a monthly rate of 150,000.
Behind the mask of global success is the entrepreneur of the Czech 3d printing service Prusa Josef Průša. face shield drawings is a company web Sites downloaded more than 40,000 times.
Source: tivi.fi