Fashion designer and judge of the Star Dance show Nika Ambrožič Urbas was a special guest this week in the most famous kitchen, the MasterChef Slovenia show, where she gave the contestants a special challenge. They had to make her a real London brunch.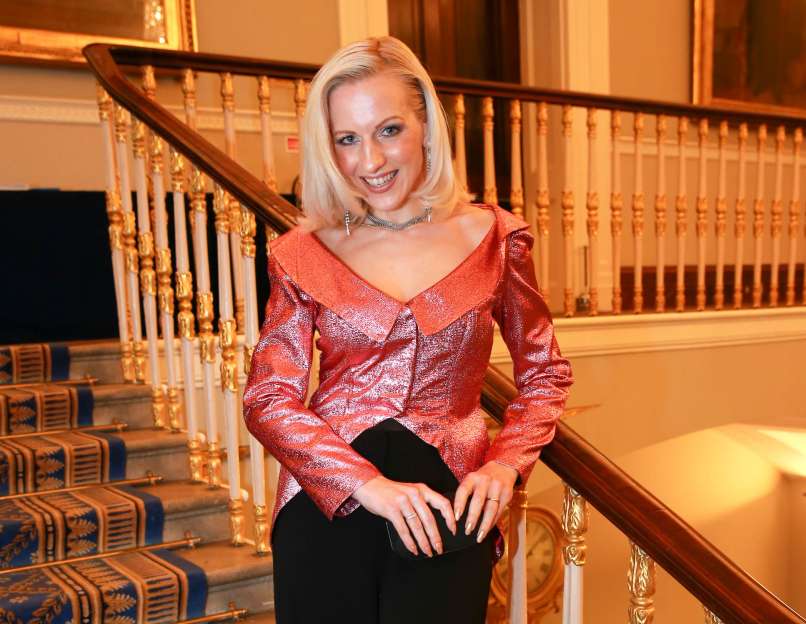 Mediaspeed
Popular Nika also explained to everyone what brunch really is.
Favorite Nika Ambrozic UrbasKnown for her bold and extravagant personality and, of course, for her already legendary "nikisms", she described to all the contestants of the cooking show what brunch really is.
"A great substitute for anyone who is not a fan of breakfast, which is me. And for all those who are already hungry for lunch, which I am. " She also acknowledged to the contestants of the show MasterChef Slovenia what she likes and which food is not her favorite, and emphasized a special desire: "Presentation! The dish has to function as a complete experience, so I want to experience it visually as well. If the table does not look presentable, elegant and beautiful, then I will not try the dishes. " We chatted with fun Nika about her passion for cuisine and food.
Pop TV
In the last show of MasterChef Slovenia she was a special guest who joined the famous judges.
Who inspired you to cook?
I am from a family where it has always meant a lot to us to eat good and quality food. My dad is a food technologist and he and his sister taught us what good quality food is and how important it is in our lives.
Did he teach you anything special?
My dad taught me that when you cook, the kitchen needs to be tidy all the time. That a good cook is the one who leaves the kitchen the way you entered it.
Is it easier to cook in Slovenia or London?
In principle, it's easier to cook in London because you have access to all the ingredients. On the other hand, in London, no ingredient has the same authentic taste as vegetables and fruits in Slovenia. As far as this is concerned, Slovenia is really valuable and special. If I have to decide, then I enjoy the food from Slovenia more.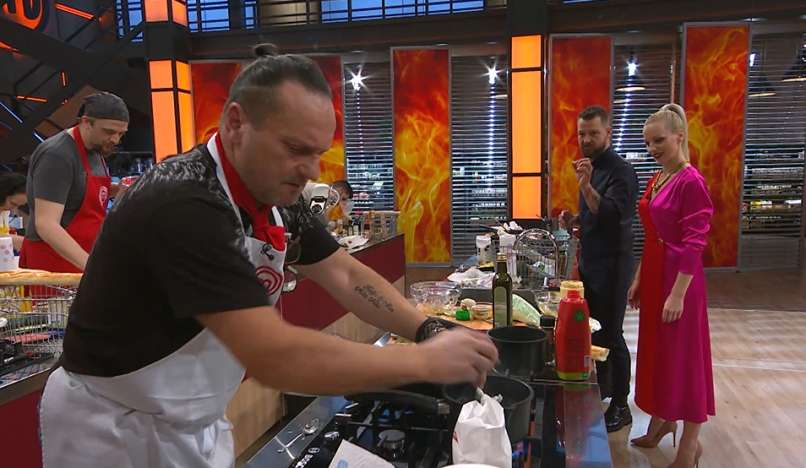 Pop TV
She carefully supervised the contestants of the cooking show during the competition.
Can you tell us more about the Ivy you mentioned in the show?
Ivy is my favorite London restaurant. I like it because they have traditional English food in a modern way. We often blame the English when we say that they do not have such good food. Ivy is such a great pampering title, it is "place to go", as celebrities visit it.
How is your kitchen in the last weeks? Are you or your spouse cooking?
Both as always. Matjaz is more active in Slovenia, I was more in London. I usually go for dishes that take longer, as I enjoy cooking and I like to slowly chop vegetables. Just this week I cooked lasagna, this weekend I'm going for chicken.
How are you eating your husband now that he's quarantined and in "normal" conditions?
There is almost no difference since we prefer to eat at home. The only difference may be that we don't jump out when we don't like to cook. But yesterday we ordered pizza for the first time in all this time, otherwise we eat healthy food. However, if we have anything left, the next day we sing it with a creative upgrade. We don't eat today, as we stick to the moon's fast twice a month. I don't like diets, and the moon's post is great because it purifies and acts as a detox.
Personal archive
Always smiling Nika in the arms of her husband Matjaž.
Source: novice.svet24.si