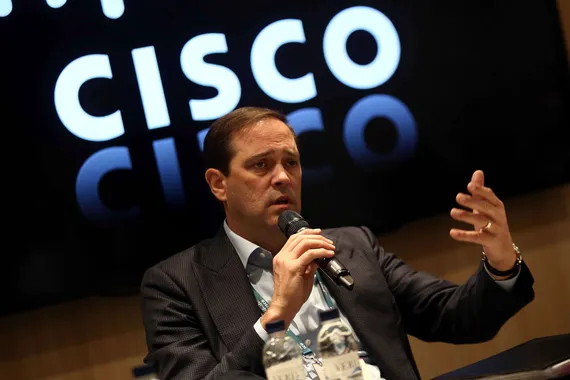 US Department of Justice William Barr said last week that the country was explicitly interested in acquiring control Nokia, or Ericsson Facebook.
The US would like to have its own 5g network supplier to compete with a Chinese company Huawei with. In addition, the United States regards Huawei as a security risk and boycott the company in public procurement. Huawei has denied the allegations of espionage.
At least not a technology company Cisco Systems However, he is not interested in buying Huawei's European competitors, says the company's CEO Chuck Robbins Financial Times in an interview.
According to Robbins, mobile networks do not fit into Cisco's strategy or financial profile.
"If you think about the financial side of that business, we don't do it that way," he said.
Cisco has been considered the most likely American suitor for Nokia or Ericsson, as the network device business is closest to its industry. Cisco is especially known for server room routers.
According to Robbins, Nokia and Ericsson's business models fit into the "low-margin" 5g infrastructure industry.
Robbins also criticized Washington's assessment of the US's weak role in mobile-to-base networks. He thinks Americans are strong in other dimensions of 5g.
"People don't understand. Everyone talks about just one thing, radio. Yes, we make all the other parts. "
New mobile technology could improve the position of American companies in the future online market, he says.
"There is an industry in the United States that is building the next generation."
Source: tivi.fi