–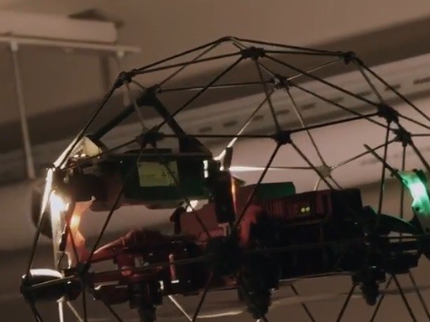 NS is looking for a partner for the expansion of drone inspection flights. Since the summer of 2019, NS has been regularly inspecting buildings with the help of drone flights. NS manages hundreds of buildings, from maintenance sheds to station locations. The first experiences are promising: it is safer, causes less nuisance and takes less time. NS now wants to expand the number of drone inspection flights and is launching a market consultation through Tenderned.
NS has two drone pilots. They have tested various technologies in recent months. By means of 3D mapping, the buildings can be mapped in detail. A lot of experience has been gained with different types of drones and different objects. NS now wants to expand this further with a partner who can make a drone strategy plan together with NS.
Stations and other buildings are inspected annually for damage and wear. These inspections must be carried out meticulously and safely. Thanks to the use of drones, there is no longer any need for aerial platforms and scaffolding. Drones have the advantage that you do not have to work at heights. In addition, travelers are less troubled because fewer deposits are needed at and around the station.
Source: emerce.nl