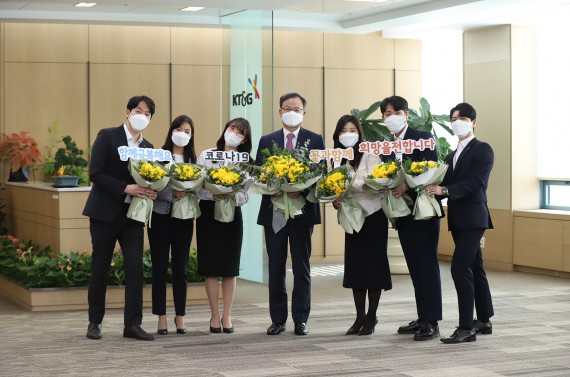 KT & G announced on the 25th that it will participate in the 'relay campaign to help flower farmers' to support flower farmers who are struggling with the spread of Corona 19.
This campaign is being held as a relay to help flower farmers who are struggling with various events and meetings such as graduation ceremony, entrance ceremony, and congratulations. President Bok-in Baek was appointed by the representative of SGI Seoul Guarantee Insurance Company, Kim Sang-taek.
On the first anniversary of the foundation on April 1st, President Baek delivered a message of appreciation and support to the employees along with flowers. In addition, KT & G's life cycle family care program, 'Gahwa Mansaseong', is also held to present flowers to employees' families. In addition, President Baek appointed Kim Jae-soo, president of KGC Ginseng Corporation, as the next participant in the relay campaign.
President Baek said, "I hope that this will gradually increase the consumption of the flower market and be a small addition to saving farms."
Reporter Jung Jin-hong jjh@nextdaily.co.kr
Source: nextdaily.co.kr