Police now trust 68.4 percent. of respondents (64.2 per cent in January).
"The trust in the police (…) has been highest in the 22 years we have measured since 1998 – when the police were very negative. At present, only firefighters and rescuers are above, "Vilmorus chief Vladas Gaidys told BNS.
According to him, one can only guess whether the increase in the police rating was due to the alleged kidnapping in Vilnius, which led to the mobilization of a large police force in January, but it was eventually announced that there was no kidnapping.
"Two moments: one was mobilization that something was quickly mobilized and the other thing was that there was nothing there, well, somehow it went out (the police – BNS) out of that situation, they didn't give those kids any mockery, a rather stupid situation, "commented V.Gaidys.
Firefighters-rescuers are leading with 91.3 percent. confidence (88.6% in January). In third place is the army with unchanged 62.2 percent. rating.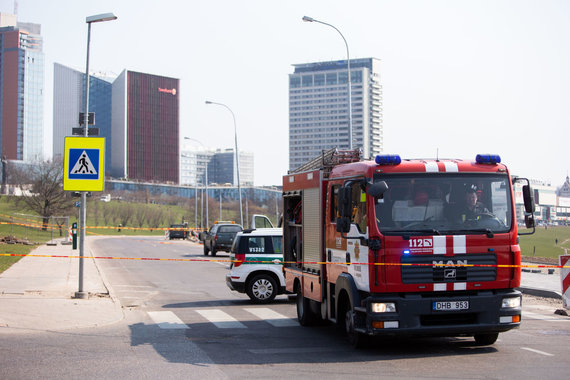 Josvydas Elinskas / 15min photo / At the venue
Confidence in the presidential institution has plummeted to 52.3%. (58.4 percent in January).
Greater than 50 percent. "Sodra" (52.8%), the church (52.6%) and the health care system (51.2%) also stand out.
Most distrusted parties – 60.8%. 55.2% of the respondents, 30.7% of the government and 30.2% of courts.
The Vilmorus Center for Public Opinion and Market Research conducted a population survey on February 7-13, with 1020 people interviewed.
Source: 15min.lt