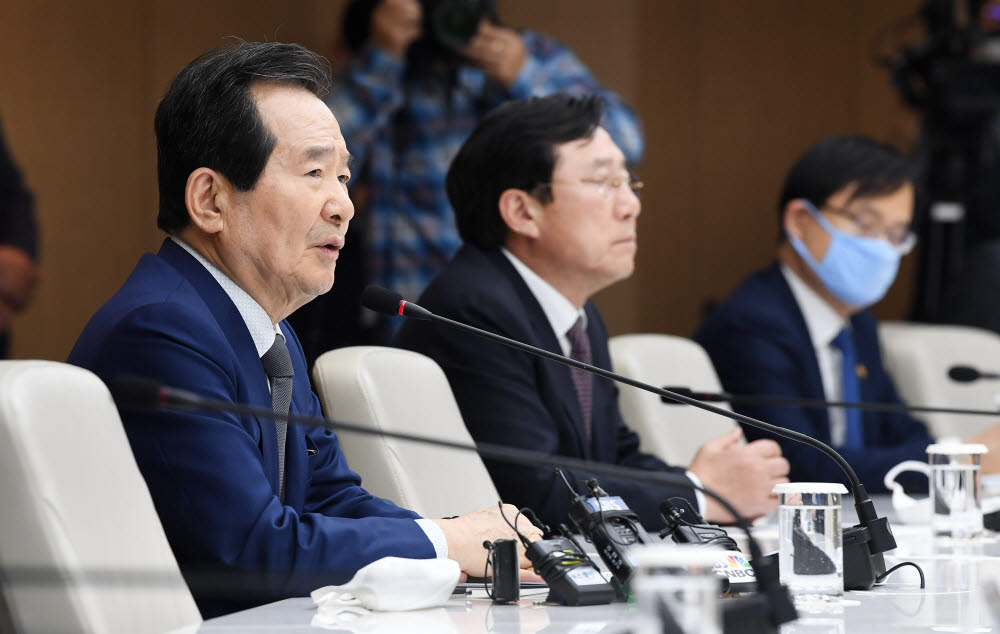 Prime Minister Jung Se-gyun held a meeting with economic groups to overcome Corona 19 and listened to the difficulties facing the economic community. Prime Minister Chung promised an active support policy.
Chairman of the five economic organizations including Park Yong-man, Chairman of the Korea Chamber of Commerce and Industry, Kim Ki-moon, Chairman of the Small and Medium Business Association, Son Kyung-sik, President of the Korea Management Association, Kim Young-joo, President of the Korea International Trade Association, and Kang Ho-gap, Chairman of the Korea Federation of Midsize Businesses. In the ministries, Seung Seung-il, Deputy Minister of Trade, Industry and Energy, Lim Seo-jeong, Deputy Minister of Employment and Labor, Kang Seong-cheon, Vice-Minister of Small and Medium Venture Business, Son Byeong-doo, Deputy Chairman of the Financial Services Commission, and Young-hwan Cha, Deputy Secretary-General
The meeting was held to receive the status of the damage caused by Corona 19 and to prepare measures to overcome it. Prime Minister Chung examined whether the measures announced by the government are actually helping companies and whether they are being properly implemented in the field, and discussed ways to improve them.
"I am a person who has been in the business for a long time and knows how difficult the situation is now," said Prime Minister Chung. . He continued, "The government will do its best to ensure that the difficulties of companies are resolved in a timely manner by focusing on related policies to ensure that Golden Time is not missed."
The heads of economic groups requested rapid supply of liquidity to struggling companies, expansion of support such as employment maintenance subsidies, flexibility in working hours, and full support for social insurance premiums for small businesses.
Prime Minister Chung said, "I hope we can be an example of overcoming the crisis in the 'economy' following quarantine." He said, "I will continue to communicate with the economy in the future."
Prime Minister Chung also emphasized the economic recovery at the current state affairs inspection and coordination meeting held before the meeting. "In order to overcome the crisis early and regain economic vitality, we need more emergency measures than ever," he said. "The world's first drive-thru method was introduced, and corona was used as a hand sanitizer. Even after the 19th incident, we will promote active administration beyond the existing regulations and procedures. "
Prime Minister Chung also said that he would continue to operate the Administrative Support Committee at all times so that government officials would not hesitate because of fear of discipline.
He also mentioned that many small and medium-sized businesses are struggling with Corona19. Prime Minister Chung said, "It is a reality that Korean brands such as K-Pop and K-Beauty are recognized globally, but it is a reality that small and medium-sized SMEs are having difficulty entering the overseas market. Please gather your strength. "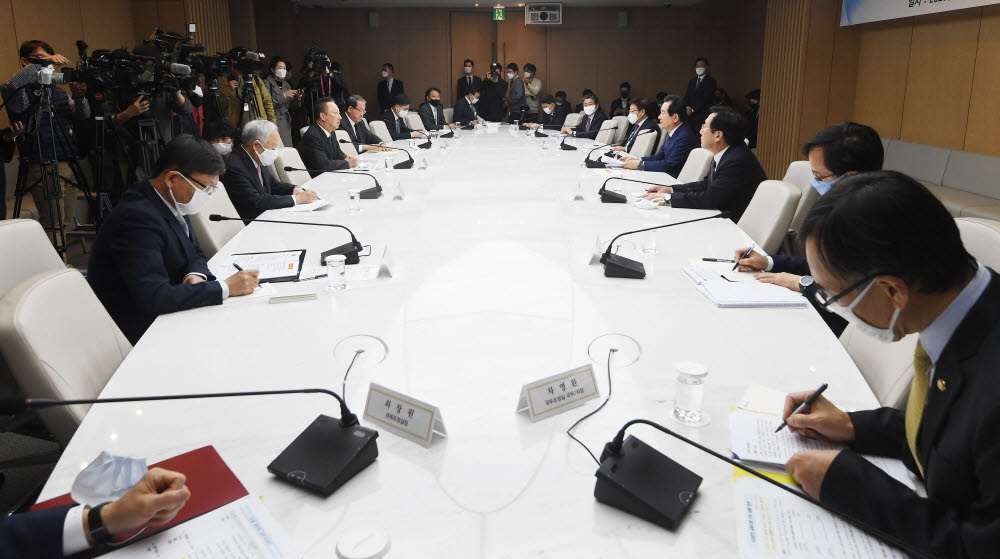 Moonbo player okmun@etnews.com
Source: etnews.com