On the occasion of the introduction of Nvidia Super notebook cards, Razer also presented its refresh Blade 15 version in new configurations. It will offer a 144Hz or 300Hz display that seems to be the new standard in the higher gaming category, complemented by an Intel 10-generation processor and graphics from the GTX1660ti to the RTX2080 Super.
Specifically, the downgrade notebook will have a six-core i7-10750 and graphics from GTX1650ti to RTX2070 with a 144Hz FullHD OLED display. Adds a 65W battery.
The higher version will have an eight-core i7-10875 with clock speeds up to 5.1GHz and graphics of either RTX2070 Super or RTX2080 Super and will complement their 300Hz FullHD OLED touch screen. It will have a larger 80W battery
Affordable, Razer Blade 15 will start at 1799 euros.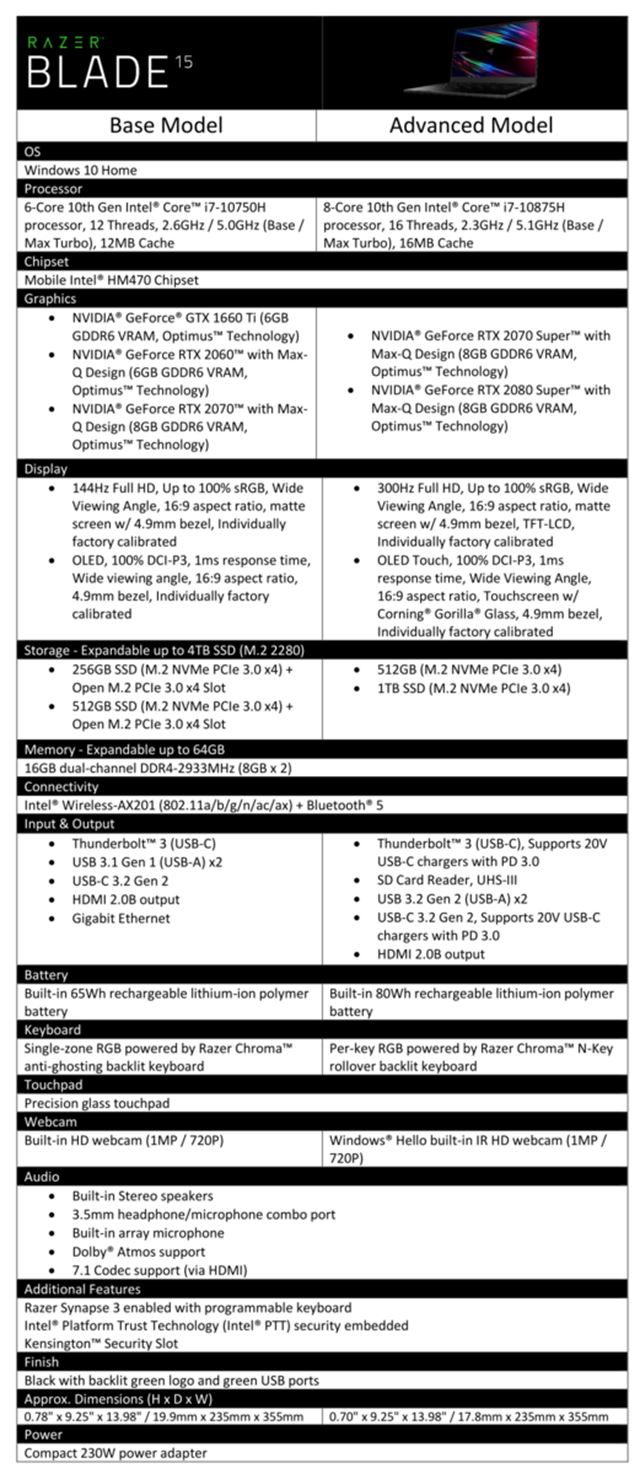 Source: sector.sk