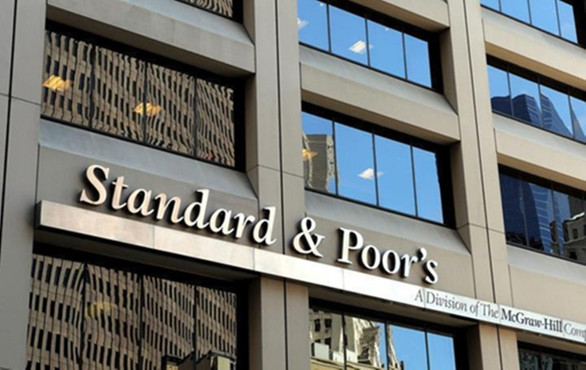 The international credit rating agency Standard & Poor's (S&P) predicted that the Eurozone and British economy will shrink 2 percent this year due to the new type of coronavirus (Kovid-19) outbreak, and will recover by at least 3 percent in 2021.
In the statement made by the credit rating agency, it was noted that the economic cost of the Kovid-19 epidemic increased rapidly for Europe.
"We expect the gross domestic product (GDP) to drop by around 2 percent this year, due to the economic effects of the coronavirus outbreak," the euro zone and the UK are facing recession, said. "We expect a loss of at least 3 percent in 2021." evaluation was made.
Reminding that central banks and governments have implemented unprecedented fiscal policy packages to assist employees and companies, the statement emphasized that bold policy measures taken are important to prevent permanent losses in the economy.
In the statement that the risks are still downward, it was stated that the epidemic could take longer than expected and spread more.
The statement noted that the possibility of businesses to remain closed for a period of 4 months is likely to cause a fall in the Euro Area economy by up to 10 percent.
Source: dunya.com