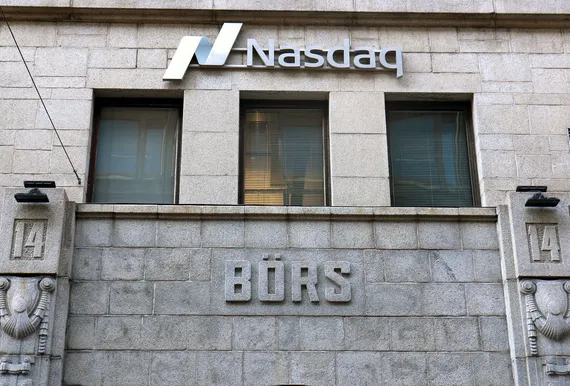 The Helsinki Stock Exchange, which opened on Thursday, ended the uptrend. Sentiment picked up around the same time as the US stock market.
Several companies issued a profit warning on Thursday due to the corona situation.
Owner of shopping malls Citycon withdrew its previous guidance without giving any further so far, as the restriction on movement affects the company's ability to collect its rents on time or in full. Citycon's share price fell 3.5 percent to EUR 5.87.
trade company Tokmanni withdrew its guidance because customer flows to stores have declined significantly following the entry into force of the exemption rules. The share price fell 7.4 percent to EUR 9.45.
"In the current situation, it is obvious that Tokmanni's sales will suffer at least in the second quarter due to movement restrictions," the release stated.
Operator Telia said it did not believe it would reach the guidance it had previously given. Pandemic presses on the company's TV & Media unit. TV viewing has increased but advertising revenue has declined. The company also cuts its dividend. Telia's share price decreased by 1.8 per cent to EUR 3.21.
The fishing gear manufacturer also withdrew its instructions Rapala and spare parts company Relais. However, the latter announced its intention to continue its growth through acquisitions. Rapala's rate rose 2.6 percent to EUR 2.40 and Relais's price rose 2.2 percent to EUR 6.51, both with minor trading volumes.
crane Manufacturer Konecranes withdrew its instructions after the stock exchange closed. The corona situation weakens demand, hampers installation and maintenance work and the company's own production. In addition, profitability is weighed down by cost overruns in a project in the United States.
restaurant company NoHo announced that it would negotiate a EUR 30 million financial package. Helsingin Sanomat was able to report on the company's cash problems earlier. NoHo fell 2.5 percent to EUR 3.56.
tire Manufacturer Nokia tires announced that it would shut down production in the United States and Russia due to the corona situation. The company's share price decreased 4.2 percent to EUR 18.21.
marketing company Avidly started preparing share issues to strengthen equity by a maximum of EUR 2.5 million. The price plunged 28.7 percent to EUR 1.99.
The gaming company Remedy told the good news. The company received publishing contracts for two of its games and is a distributor Epic Games. Remedy's price rose 28.8 percent to EUR 14.30. The company expects further growth in revenue and earnings.
Source: arvopaperi.fi