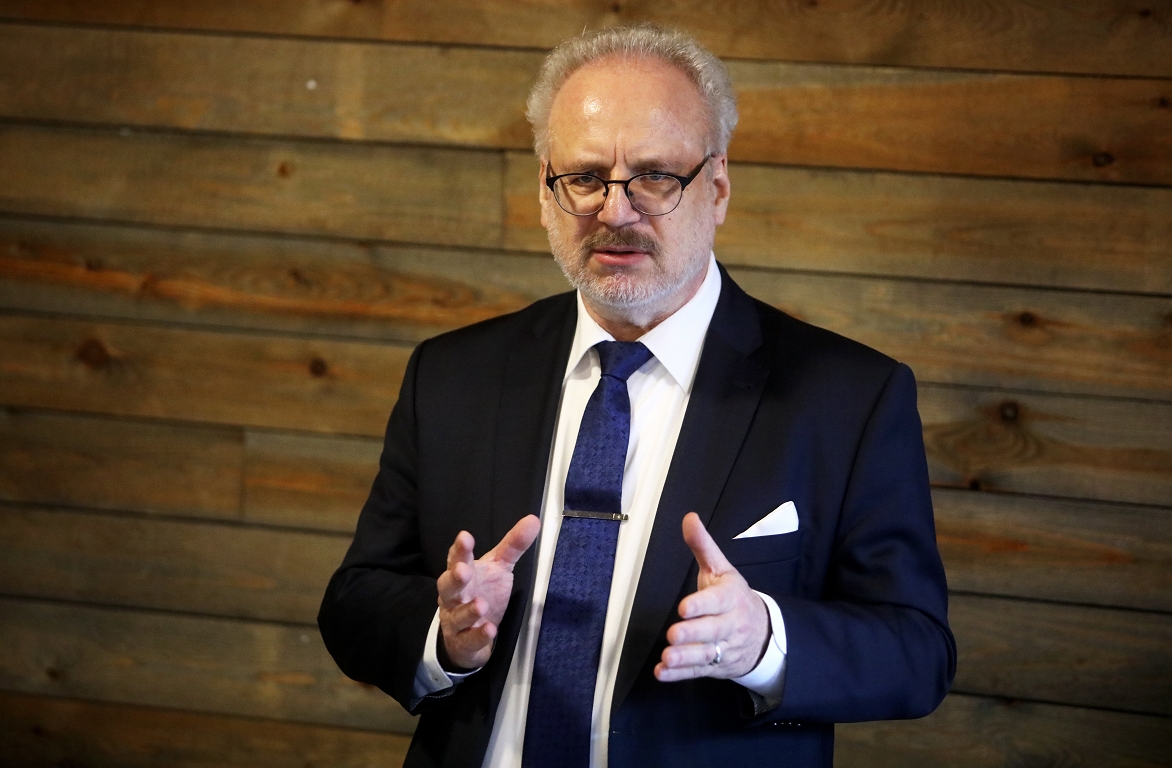 The Chancellery of the President of Latvia informed LETA that in his speech, Levits emphasized that the first precursors to such a position appeared when Russia organized a cyber attack in Estonia in 2007 and participated in the organization of the Tallinn Pits. In 2008, Russia occupied part of Georgia as a result of a rapid military operation. Levit also mentioned more recent cases, the occupation and annexation of Crimea, the war in the Donbass district, which only exacerbated pre-existing concerns.
According to the President of Latvia, one of the main foreign policy goals of the Baltic States since the restoration of independence has been to join the NATO alliance. After 50 years of Soviet occupation, this was the only way to guarantee national security.
Levit said Russia has often interpreted NATO's actions in establishing expanded presence units in its borders as a provocation. In explaining such a reaction, the President noted that its backstory had a history. Russia's desire to rebuild its former superpower image in the eyes of the rest of the world is closely linked to its desire to regain its former sphere of influence, but the Baltic membership in NATO effectively excludes this possibility. Therefore, in Russia's eyes, NATO is seen as a dangerous adversary, and its presence on its frontier, not to mention the presence of the alliance's strongest member, is a dangerous threat, Levits said.
The politician noted that Russia will always be Latvia's neighbor and no one wants the Cold War to be repeated. As a result, NATO has chosen to combine an offensive strategy with dialogue. "It is clear that dialogue with Russia must not neglect the need for a comprehensive and credible deterrent strategy, but at the same time dialogue with Russia should sooner or later lead to better democratic values, safer and more predictable, "said the president.
At the conclusion of the speech, Levits stressed the need to achieve a situation where the political and military cost of any aggression outweighs the potential benefits it could bring.
Levit and Defense Minister Artis Pabriks (AP) have already been reported to be attending the Munich Security Conference this week.
Source: diena.lv