Samsung's mobile phones in the lower price segments have fallen into the skies of the top models in the Galaxy S and Note series, but the South Korean giant offers a number of models in its A-series. The latest addition is the Galaxy A31.
Like most of Samsung's other A-mobiles, the battery is well grown, this time with 5000mAh. Under the 6.4-inch screen (Super AMOLED / 1080 x 2400/20: 9), Samsung has put in an eight-core 2GHz processor, 4GB / 6GB RAM, 64GB / 128GB storage, and a memory card slot.


In the sensor jacket is a 20MP camera with the aperture number f2.2. All four cameras can be accommodated on the back: a 48MP main camera, an 8MP wide-angle camera, a 5MP deep camera and finally a 5MP macro photography.
Price and availability details will be announced later.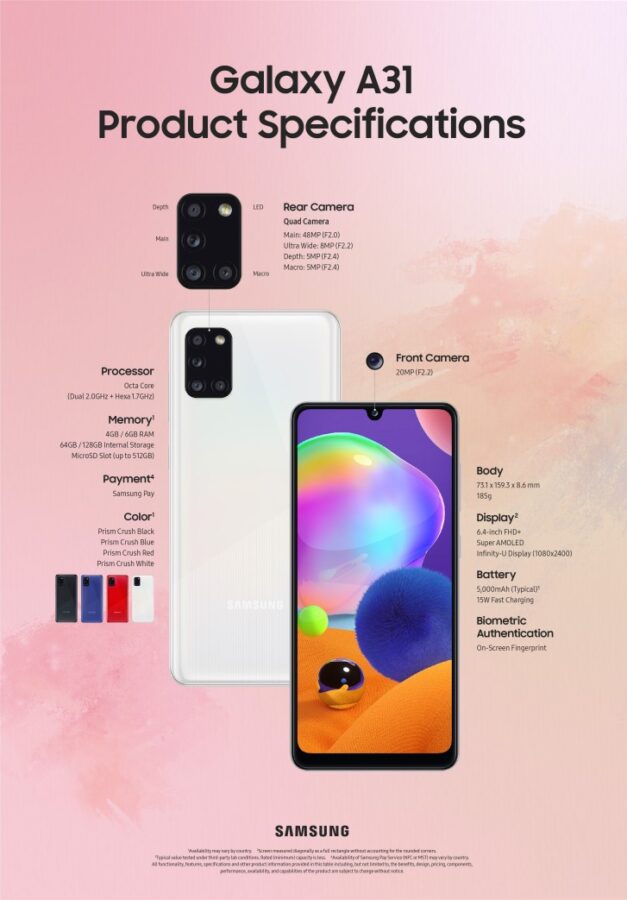 Source: swedroid.se