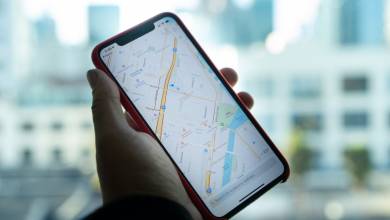 Based on data from service providers, authorities are examining the extent to which people comply with curfews.
COVID-19 can be most effectively combated by staying at home and minimizing contact with other people. Many governments have taken restrictive or prohibitive measures to keep people in their homes, but there are some who ignore it. A team of researchers are working with some authorities to track the locations that people frequently visit recently, using mobile location information.
This anonymous data is sourced from service providers, so it is not a good idea to immediately fall into the throat of mobile manufacturers. In the United States, this is to map the cities in which cities take the request of the authorities seriously. For example, researchers have discovered that there have been many visits to New York City parks in the past and have been notified.
Within the European Union, stories are similar observations; In Italy, Germany and Austria, for example, such information has been provided to health organizations. It is important to point out that we are still not talking about the fact that certain individuals have been tracked down by the method.
The situation is far different in the Far East, as electronic systems have been set up in China and Taiwan to notify authorities when a person in a domestic quarantine is too far away from home. And in South Korea, telephone location data has been used to map where each infected person has been able to go and who to contact.
Source: pcworld.hu