We are approaching the time of year when Google releases pre-release versions of this fall's new Android edition. Last year, Google released the first public beta of Android 10 in mid-March.
Now, a pre-release version of Android 11 seems to be underway, as references to Android 11 appeared on the Android developer page. The page even contained the text "test today on your Pixel!" before it was taken down.
Some of the news mentioned are more features for privacy that apps need to support, increased support for flexible screens, and extensions for Vulkan. The last few years, then Project Treble, the previous versions have been installed on a number of models from different manufacturers and so it should be this year as well.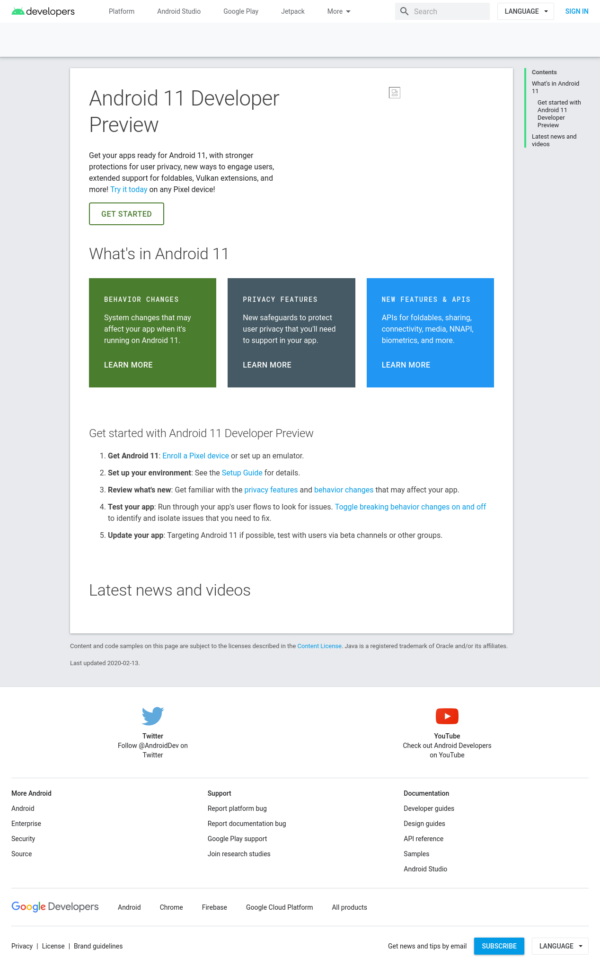 Source: swedroid.se