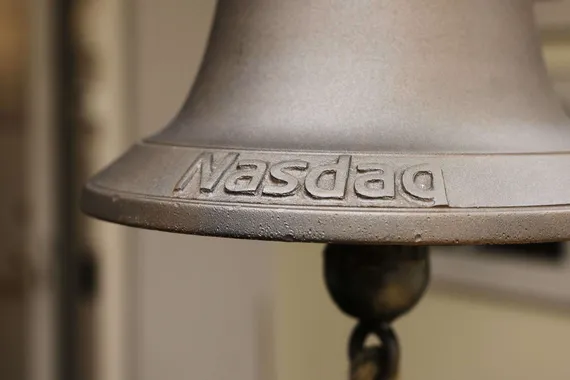 The stock market opened up strongly after the US economic support package agreed Wednesday morning, which was expected to lift the stock markets to historic highs on Tuesday.
The rise of the stock market coagulated with the gloomy news of the Corona virus pandemic, and Helsinki was closed early Tuesday afternoon at closing price. The direction changed and the day ended with a strong upswing where all the most traded companies were on the plus side.
Of the most traded shares, the fuel manufacturer rose most Liquid, which rose 9.8 percent to EUR 28.43. network Manufacturer Nokia the share rose 3.3 percent to 2.84 euros.
The star of the day was nonwovens Ahlstrom Munksjö. The company said it had responded to the corona pandemic with a wide range of healthcare and life science materials. In addition, the company has increased the production of materials used in the manufacture of respiratory protective equipment. The company has previously stated that its factory is not subject to restrictions on business in Italy.
The company also reported that comparable EBITDA in the first quarter of 2020 is expected to be higher than in the first quarter of 2019. The company adopted quarterly earnings guidance. At its Annual General Meeting, the company decided to pay dividends in four installments. The value of the company's share rose by 24.4 percent to EUR 11.94.
The calculator of the day was a restaurant companyNoHo Partners. Helsingin Sanomat reports that the company is in serious trouble. The company has to close its restaurants to curb the coronary epidemic. Managing director Donald Vikström according to the cashier is tight but not empty. NoHo Partners traded down 7.6 percent to 3.65 euros.
Several companies issued a profit warning, announcing the start of co-determination negotiations or a change in dividends. Because of the coronavirus, companies are missing out on the current year and are therefore afraid to give investors a reliable view of their business.
For example, a clothing company Marimekko Withdrew its guidance, changed its dividend proposal and began co-determination negotiations. The metal company halved its dividend SSAB and software house Vincit.
Media house publishing a newspaper Alma Media issued a profit warning.
Source: arvopaperi.fi