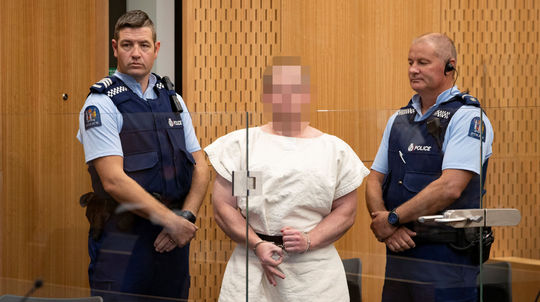 Australian Brenton Tarrant, accused of last year's terrorist attack on two mosques in Christchurch, New Zealand, where he shot 51 people, pleaded guilty on all charges on Thursday. Informed Reuters news agency, referring to police sources.
"Confession in 51 murder indictment points, 40 trial attempts
of murder and at one point of committing a terrorist act was
transmitted by an audiovisual link from a prison
Auckland, "the police said. Tarrant (29), which so far all
he refused the accusations, confessed during the interrogation by the Supreme Court.
Tarrant will be sentenced at a date not yet set when he survives
and the relatives of the victims will be able to personally participate in the verdict
whereas a four-week quarantine period has just come into force in New Zealand
measures concerning the COVID-19 pandemic, said Judge Cameron
Mander.
The incident that took place on March 15, 2019 is the worst mass murder
in modern history of New Zealand. Tarrant streamed his rampage on
Facebook. All his victims are Muslims, including children,
women and the elderly, AFP adds. Trial with the offender
was supposed to start in June.
The New Zealand Parliament voted less than a month after the attack
legislation that tightens the conditions for the acquisition and possession of firearms
weapons. Tarrant, who comes from the Australian state of New South Wales,
was described as a white supremacist. New Zealand Prime Minister Jacinda
Ardern said she would never say his name.
Source: pravda.sk