–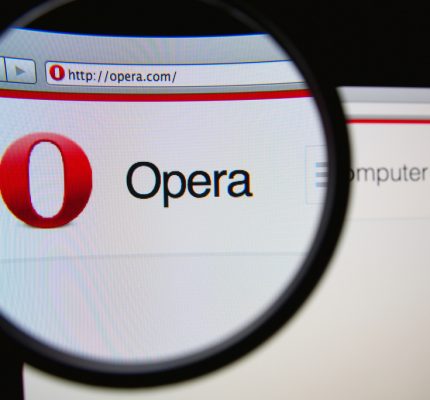 Opera, the company behind the browser with the same name, loses so much money that it supplements the deficits with interest on short-term loans. The company is according to Hindenburg Research behind various loan apps such as Okash and OPesa (Kenya), CashBean (India) and OPay (Nigeria).
The Norwegian company Opera sold the brand name, apps and browser $ 600 million in 2016 to a Chinese consortium containing the security company Qihoo 360. The Opera Mediaworks, Opera Apps & Games (including Bemobi) and Opera TV divisions remained behind in Norway, together with the 560 employees.
Opera went public in 2017. However, due to Chrome's dominance, the company has great difficulty making money with its browser. The market share decreased by 30 percent after the IPO.
Some time ago, investors tapped into a new source of income: interest on short-term loans via apps. However, Google Play Store only allows apps with personal loans that must be fully repaid within sixty days or earlier after the issue date of the loan. The apps don't seem to meet those conditions. Higher interest rates are also charged than advertised.
Users also complain about aggressive methods to remind users of payments.
Hindenburg Research also notes that large amounts of Opera have been routed to director activities, including for the benefit of a karaoke app ($ 30 million) or the marketing of an antivirus product ($ 31 million). Since the publication of Hindenburg's findings on January 16, the share price has fallen even further.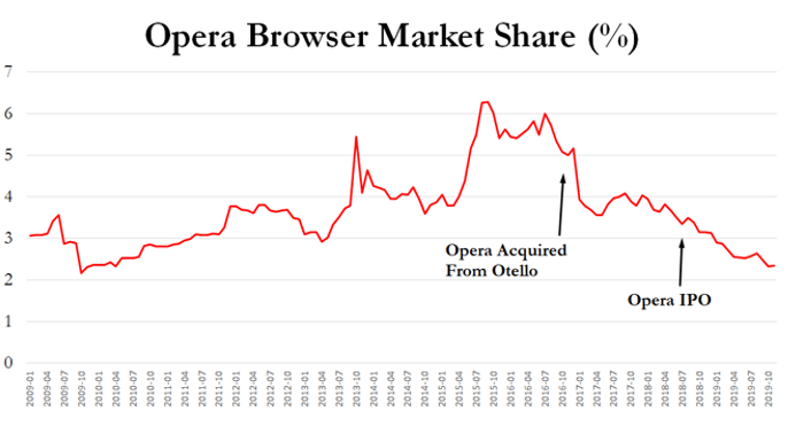 Source: emerce.nl