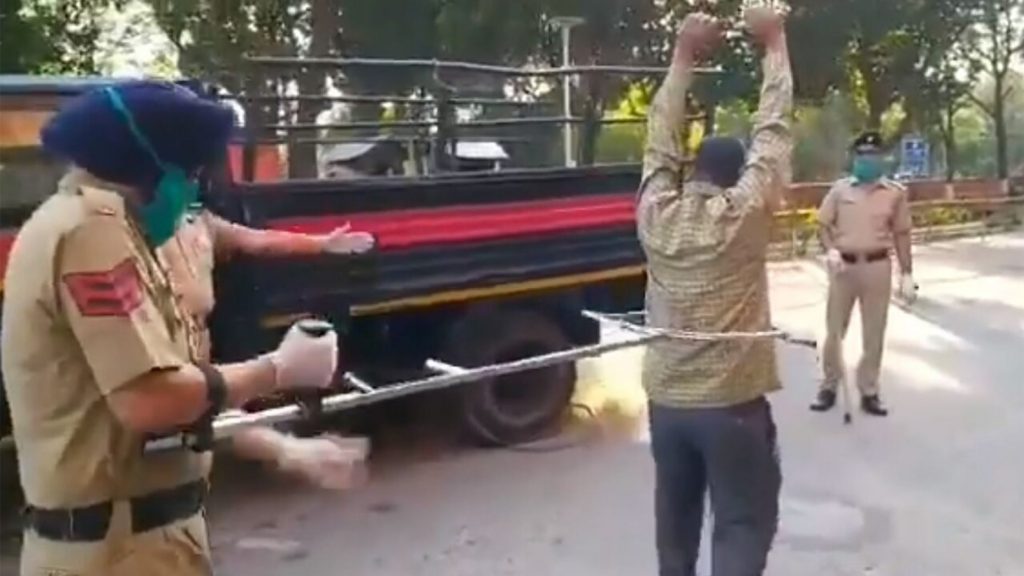 Police in an Indian city use a special device to catch, without touching, those who do not comply with quarantine, Fox News.
The gadget was revealed in a video clip posted on Twitter by the Chandigarh City Police Department.
In the recording, a police officer uses the system to catch a man playing the role of a suspect.
Once caught in the pliers, a person can no longer easily escape, because there is a system through which his arms are locked.
VIP Security wing of Chandigarh Police has devised this unique way of tackling non-cooperating corona suspects and curfew breakers.
Great equipment, great drill !!!
Way to go @ssptfcchd and Insp Manjit, HCt Gurdeep, HCt Pawan and Ct Usha pic.twitter.com/oTLsGoe6yt

– DGP Chandigarh Police (@DgpChdPolice) April 25, 2020
Thus caught, the "prisoner" is put in the van.
The device is one that has given rise to controversy on social networks. Some people praised him, but others said he dehumanized people.
"Did the Chandigarh police go crazy?" How can I do such a thing to a human being? Really shameful, "wrote Man Aman Singh Chhina, an Indian Express journalist.
Another journalist, Pavneet Singh Chadha of the Hindustan Times, wrote that this behavior is "deplorable".
India is in quarantine until May 3 due to the COVID-19 pandemic, but some restrictions have been lifted.


Source: go4it.ro