Police said Thursday that she had finished investigating the homicide incident and attempted murder in Hod Hasharon, with the suspicion that Hod Hasharon's father, Barak Ben-Ami, murdered his infant daughter and attempted to murder his wife and daughter over a tense relationship between him and his wife.
Remember, on March 6, the father stabbed his family in Hod Hasharon. Within minutes, many police forces found the woman in the yard with stabbing marks on her body, her 3-year-old daughter as she was stabbed on the couch in her grandparents' apartment, and the additional 10-month-old daughter on the couch in the housing unit was stabbed in human condition.
The mother was evacuated for medical treatment at Beilinson Hospital when she was in serious condition, while her daughters were evacuated to Meir Hospital in a difficult and human condition. The doctors soon had to determine the baby's death. The cops located the father after injuring himself, admitting to them that "I did That. "The suspect was arrested and also taken to medical care.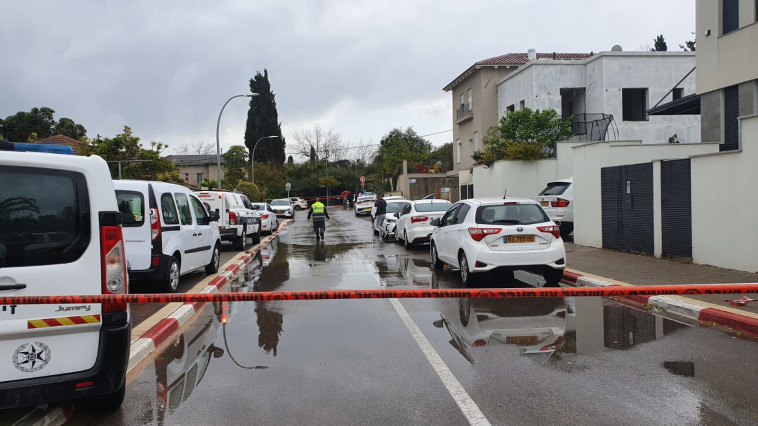 A police investigation revealed that on the morning of the incident, the suspected father punched his wife in the face while holding their baby daughter by her and the baby between them. Later, the suspect strangled his wife by telling her: "You will die today." After he thought his wife was dead, he went to the kitchen, picked up a knife and stabbed his daughters. Noticing that his wife was moving, he began to stab her as well. The woman managed to stand up and when she tried to leave the house, the suspect repeatedly stabbed her. It is suspected, as stated, that the background is actually a tense relationship and ongoing relationship between the couple.
The arrest of the suspect, 37, has been extended from time to time in the Fatah Magistrate's Court.
Attorney Ran Alon, who represents Barak Ben-Ami on behalf of the public defense attorney: "We will await the conclusion of the investigation and the indictment. Once we get the investigative materials and study them, we can refer to the charge. "
Source: maariv.co.il