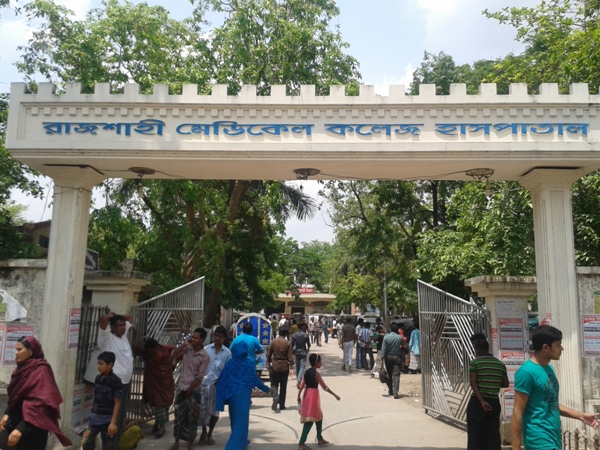 A patient has escaped from Rajshahi Medical College (Ramek) Hospital with symptoms of coronary disease. He was admitted to ward 4 of the Ramek Hospital. He has not been found since Thursday afternoon.
Doctors did not find him when he was collecting coronary samples. The doctor took the test to make sure that the patient was coronary infected. Rajshahi Medical College Principal Dr. Nowshad Ali confirmed the information.

He said two men from Bogra and a suspected Rajshahi patient were to be tested for coronary symptoms on Thursday at the Corona Lab in Ramek. Bogra patients have been collected and taken to the lab. In the afternoon, technicians went to collect samples of the male patient undergoing treatment at Ramec Hospital.
They did not go to the ward and found the patient. Due to this, his sample could not be collected. It was later reported that the patient fled the hospital without a formal permit. No one in the ward could tell how he escaped.
The head of the medicine department in charge of the ward said. Khalilur Rahman said he heard that the suspect was not found. The matter was reported to the police. They are trying to find him.
(Dhakatimes / April 1 / LA)
Source: dhakatimes24.com