Solbrain achieved first trillion won in sales last year
Ram Technology and ENF Technology also increased operating profit
Achievement of cooperation between the government, large corporations and the Chinese government
"Proliferation of Corona 19 … localization of core materials should accelerate"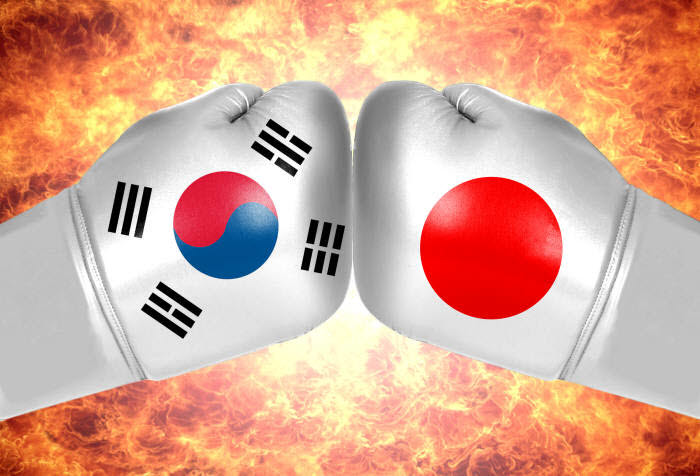 Last year, all of the native companies that actively pursued localization against Japan's export restrictions on hydrogen fluoride recorded favorable results. These companies have blunted the Japanese government's edge by localizing materials quickly, and have achieved management results. In particular, it is noted as a case where large companies, small and medium-sized enterprises, and the government have joined forces to turn the crisis into an opportunity. In the industry, the supply chain of semiconductor materials, components, and equipment (deputy director) is still threatened by the spread of Corona 19, and some argue that the localization efforts should be continued.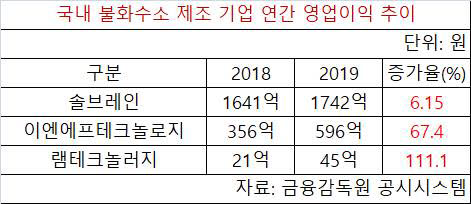 According to the industry on the 25th, the domestic liquid hydrogen fluoride manufacturing company Solbrain recorded consolidated sales of KRW 1,131.3 billion and operating profit of KRW 17.4 billion, respectively. The company achieved 1 trillion won in sales for the first time in the past year.
Ram Technology, which started supplying hydrogen fluoride in October last year in cooperation with SK Hynix, also saw a big profit. Ram Technologies recorded sales of 43 billion won and operating profit of 4.5 billion won, respectively. Operating profit increased 111.1% from the previous year.
Another hydrogen fluoride company, ENF Technology, recorded sales of KRW 48 billion and operating profit of KRW 59 billion, respectively. Operating profit increased 67.4% over the previous year.
These companies were noted for their rapid localization after the Japanese government regulated exports in July. Hydrogen fluoride, one of the three export restrictions, is a chemical used to remove debris from the wafer during semiconductor processing. Although it is an essential chemical for semiconductor manufacturers such as Samsung Electronics and SK Hynix, it was evaluated that it would be difficult to replace it in a short time because it is a product led by Japanese companies such as Stella Chemical and Morita Chemical.
However, domestic companies were quick to respond. Solbrain expanded the new hydrogen fluoride manufacturing plant in Gongju, South Chungcheong Province, and supplied shortages to Samsung Electronics and SK Hynix. It seems that the company has been supplying products to both companies in the aftermath of the recent corona19.
Ram Technology also worked closely with SK Hynix to supply products at the same time as product testing since October last year. The company's products received good evaluation results from customers, and it is known to have increased supply in earnest from the end of the first quarter of this year. Ram Technology recently invested 30 billion won and started to expand facilities. It is said that the investment in the production of gaseous hydrogen fluoride monopolized by Showa Denko in Japan, as well as the main liquid hydrogen fluoride, was reviewed.
Experts have evaluated the replacement of hydrogen fluoride as a 'best practice for localization'. It means that the 'triple beat', such as the policy of diversifying the material of large enterprises, securing technology of small and medium-sized enterprises, supporting the government's policies, and permitting early factory licensing, has overcome the crisis of colostrum.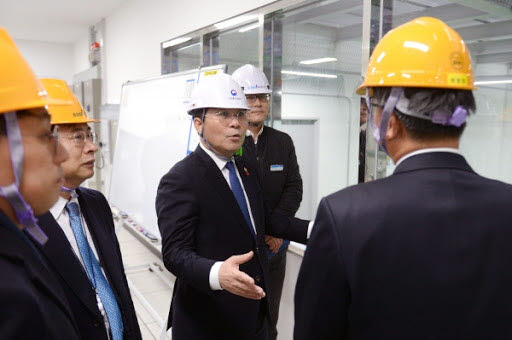 As the industry has made a meaningful precedent for the small-scale director ecosystem, there is a diagnosis that it is necessary to accelerate the localization of core materials in the future. Particularly, as the global supply chain stopped in the aftermath of the Corona 19, it is to secure native technologies and internalize core materials.
Professor Park Jae-geun of Hanyang University said, "The recent paralysis of the global supply chain caused by the Corona 19 is similar to that of the International Monetary Fund (IMF) crisis. I have to upload it. "
Staff Reporter Kang Haeryeong kang@etnews.com
Source: etnews.com