In 2017-2018 academic year, District Governor Dr. in Kadıköy. As part of the "Wings of Science Project" initiated under the auspices of Mustafa Özarslan, the laboratories available at schools in Kadıköy were transformed in accordance with the spirit of the time, and new laboratories and workshops were built in accordance with the standard.
Activities carried out in a laboratory environment are important for the development of students' ability to conduct research, problem solving and logic. The importance of laboratory and workshop use has been the subject of research and articles all over the world, and its impact on student development has been emphasized.
In this context, it is aimed to update the laboratories and workshops in all schools in Kadıköy in accordance with the requirements of the age.Minister of National Education Dr. Within the scope of the 2023 Education Vision, which was initiated under the leadership of Ziya Selçuk, Design Skill Workshops, the construction of which was started, were brought together by bringing theory and practice together, and to contribute to its holistic development as an action.
With the realization of Design Skill Workshops, children were allowed to discover themselves, to realize their talents, and to study in workshop environments that are arranged according to their interests and abilities. Beginning in 2017-2018 academic year "Wings of Science Project" scope; 78 workshops were opened in 37 schools, 6 categories. With the contributions of the school family associations and sponsors, laboratories and workshops worth 1.858.000 TL have been brought to education.
13 workshops opened
In this context, in Kadıköy; 38 workshops were opened in the Science category, 13 in the art category, 7 in the culture category, 1 in the life skills category, 6 in the sports category and 13 multi-purpose workshops.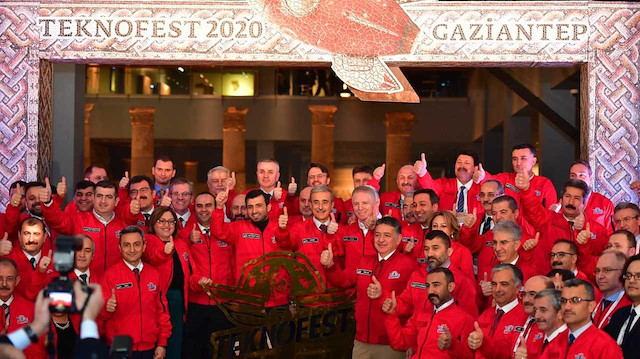 Agricultural technologies will compete for the first time at Teknofest this year
Source: yenisafak.com