Responding to the needs of this critical time and wanting to be together with citizens, the businesses and the employees in addressing today and then tomorrow, h Vodafone Greece takes important initiatives and announces one plan that comes to support the economy and society through concrete actions.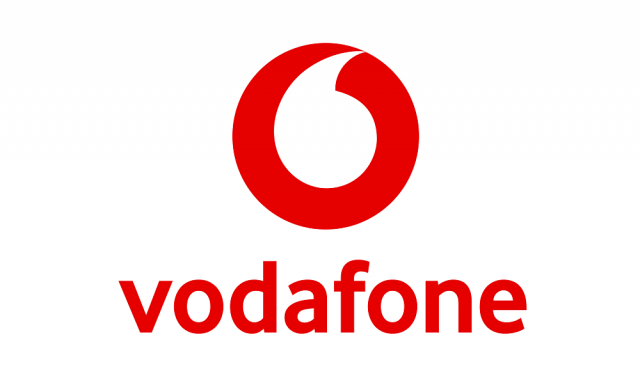 In particular, h Vodafone has drawn up a plan with six main axes:
Ensuring seamless communication between individuals and businesses

Providing work solutions

and distance education

Support to businesses affected by operating restrictions

Supporting society but also facilitating and helping to continue daily life, communication and entertainment, now that we all live at home

The protection and safety of its employees

The contribution

in the work to minimize the spread and tackle the pandemic by using innovative technology and collaborating where necessary with the state
Vodafone Greece President and CEO Haris Broumidis said: "The spread of COVID-19 across Europe is already having a huge impact on everyone's economy, social life and daily life. The most important next time will be to meet the challenges together and continue our lives, healthy, secure and visioning the future. The measures we are talking about today are the first of our actions. New initiatives will follow. Our goal is to be close to our customers and society as long as we stay home, together keep going and be ready for the future to come – and it will be better for everyone. "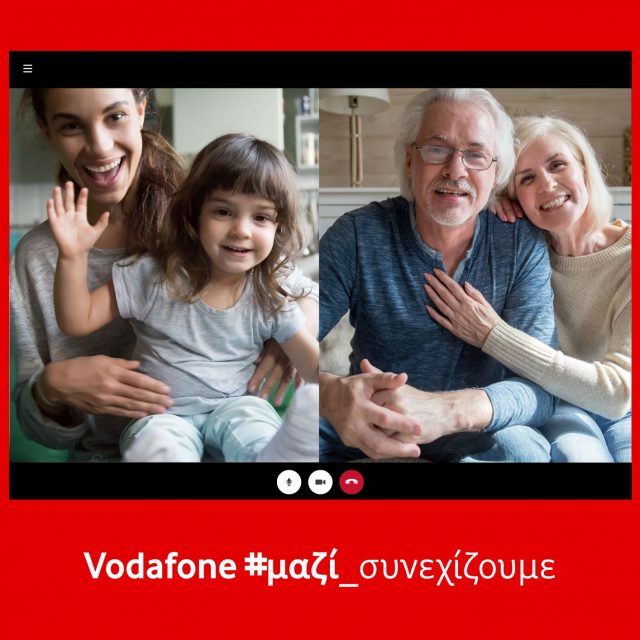 Vodafone's first actions are:
Network quality assurance and dynamic capacity increase.

Changing payment terms for small suppliers by paying invoices within 15 days of issue.

Free quarterly use of smart working for business package

Immediate business connection upgrades to support remote work.

Free airtime from fixed to mobile and international destinations and reduced to half data packet prices for home and corporate contract customers.

The free upgrade to the family package for the subscribers of the basic Vodafone TV package.

Access to third-party educational platforms for young people and children and further development and enrichment of the Vodafone Generation Next Foundation's digital free access platform.

The priority, to fill jobs related to our services, to people whose work was affected by the restrictive measures imposed to control the pandemic.

93% of the company's employees work from home.

The availability of Vodafone big data analytics technology to protect public health and help with the pandemic.
THE ACTIONS OF VODAFONE DETAILED
– Ensuring uninterrupted communication for all and good functioning of the networks
Vodafone prioritizes the integrity of its network. The company's technology teams work constantly to ensure that its network is always there, allowing everyone to communicate, work, train and be entertained.
Recognizing that in the coming period the needs will be many and great, rapidly increases network capacity, while ensuring that there will be no supply problems for the needs of its network.
Always giving priority to the life and safety of themselves and their fellow human beings, the company's field technicians continue, when needed for the necessary network work, to provide their work with dedication and a sense of duty.
– Facilitating Teleworking and E-learning
Vodafone faces priority corporate customer requests to upgrade the connection to support remote work.
Provides 3 months free trial use of the Vodafone Smart Working package, while personal sales and customer service consultants are available to corporate clients for advice and assistance with teleworking.
In addition, in collaboration with the education platform brainy.gr has created exclusive offers for Vodafone subscribers, to empower students Elementary (E & F) and Gymnasium when they return to school.
Yet, offers free access on the Generation Next Digital Skills Development Platform (generationnext.vodafone.gr) of the Vodafone Foundation, for high school and high school students, which is enriched with new content and new online activities and lessons to contribute to the education and creative employment of adolescents who stay home.
– Boosting the economy and business
Vodafone changes the payment terms for its small suppliers and from 1the April and for the coming months their invoices will pay off in 15 days from their issue.
Recall that the company offers to businesses free 400 minutes of talk in the fixed line for mobile calls to Greece and the international landline of 47 countries in all ADSL and VDSL programs plus 50% off in all data packages to contract clients mobile for 3 months.
– Supporting the community and its home-staying clients
Vodafone gives priority to filling jobs related to our services to people whose work has been affected by restrictive measures that were imposed to control the pandemic.
Refreshes its digital applications so that its customers can be served online while staying home. Still, through Vodafone's Virtual Shop, and with the virtual support service, the #Ready team is next to customers to respond to any technology needs.
And for its private customers, the company offers free 400 minutes of talk time in the fixed line for mobile calls of Greece and the international landline of 47 countries plus 50% off in all data packages to mobile customers for 3 months. It also offers discounts on selected devices and accessories at Vodafone's e-shop.
Furthermore, provides free upgrade to Family pack, with all child content and documentaries for the whole family, to all Vodafone TV customers.
– Telecommuting for the vast majority of Vodafone employees
Vodafone's employees work from home at 93%, while the vast majority (90%) of our call center employees do.
Observing increased security measures for Vodafone store employees, we apply special opening hours (9am to 3pm) to serve immediate customer telecommunications needs.
Vodafone is taking all measures for the health and safety of all its employees, and has also expanded its private employee insurance program to cover, where required, COVID-19 diagnostic tests.
– Contributing to the fight against the pandemic
In an effort by the state to predict and minimize the spread of the virus, using fully anonymised Big Data can make a huge contribution. In other countries, such as Italy and Spain, Vodafone has already provided big data analytics, in collaboration with scientists and institutions, and is prepared to do the same in Greece if requested.
At the same time, Vodafone works where required with the state to prioritize citizens' access to important digital services and the smooth operation of the gov.gr central portal, while giving utmost priority to corporate customer requests related to the health sector.
Source: digitallife.gr