Recently introduced phones The Xiaomi Mi 10 and Mi 10 Pro receive a major camera update. The phone keeps its sales mainly thanks to its great camera and Xiaomi does not idle and wants to squeeze maximum. So what does the update improve?
Here is a complete list of new or improved features:
Super Video stabilization update
Super Stabilizer Plus
Greater aspect ratio
Better stabilization when shaking hands
Standard video supports zoom
Smooth zoom support
Support for Hitchcock shooting
Adjustable parameters for video recording in Pro mode
Effects can be edited at any time
You can set the white balance, focus, shutter speed, ISO or EV
8K video
Capture 8K screenshot with one click
Features Video tag
Video recording for long, unspecified time
Ability to create an album with keyframes
Album video compression
Image compression without loss of quality
You can easily save more than 50% of storage
Unfortunately, some of the innovations and corrections are quite unclear even in the original translation and do not say exactly what they will bring. Yet it is clear here that Xiaomi vigorously improves video stabilization, offers users to shoot longer videos, allows you to set parameters while shooting, or adds compression without sacrificing quality to save over 50% of space. This could indicate the presence of the HEVC codec. The update will be available to all users at the beginning of April.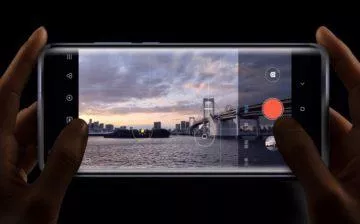 What do you think about the big Mi 10 update?
Source: gsmarena.com
Source: svetandroida.cz