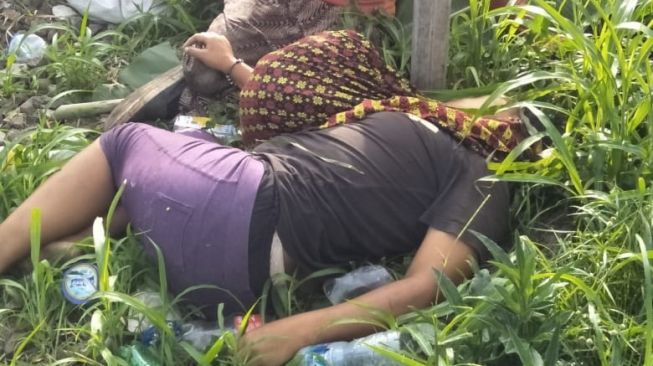 <! -
->
SuaraJabar.id – Residents of Sidamukti Depok shocked by the discovery decomposed corpse in a rented house. The corpse of a man was found decomposed face down in a rented house in Kampung Sidamukti RT 03/21 Sukamaju Urban Village, Cilodong District, Depok City.
The body was found on Wednesday (3/25/2020) yesterday. The body was known to be named Sonny Candrajaya (45 years) work as security.
Sonny's first time by Minar (34). He smelled an unpleasant odor and tried to find the direction of the smell coming from the rented house.
"As soon as I found out the odor came from the victim's house, I then called Ahmad (42) to open the door of the house and found the victim was lifeless in a prone state," Minar said, Thursday (3/26/2020).
Sukmajaya Police Station immediately came to the crime scene (TKP) after receiving a report of the discovery of the corpse.
"We immediately gave the police line at the scene and conducted an inspection with the Indonesian Police Inafis Team. The corpse was immediately evacuated using an ambulance for further examination at the Jakarta Police hospital," said Sukmajaya Police Chief, Commissioner Ibrahim Sadjab.
Source: suara.com