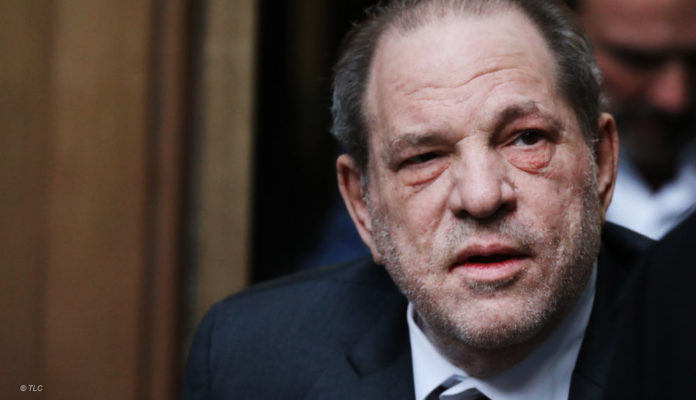 A new true crime documentary tells not only about the sexual offenses committed by the media mogul. The victims themselves also have their say.
Film producer Harvey Weinstein was one of the most powerful men in Hollywood. News of his crimes made headlines worldwide. An open secret of Hollywood was revealed. Weinstein was known to many as a sex offender and creep, but when he was brought to justice, everyone asked himself: How could this have happened for so long without the public knowing about it? Detailed reports and extensive investigations led to a turning point that triggered what may be the most significant women's rights movement of the decade.
The true crime documentary "The Harvey Weinstein Case" shines in a Hollywood abyss. The documentary runs on June 3, 8:15 p.m., in German first broadcast on TLC.
"The Harvey Weinstein case," not only reveals the details of the outrageous acts of the media mogul, this is where his victims themselves have their say. Weinstein abused and raped over 80 women and for decades managed to get away with his crimes unmolested. In March 2020, he was sentenced to 23 years in prison and released from the Weinstein Company. The documentary includes the actresses Rosanna Arquette, Tarale Wulff and Katherine Kendall, who have been abused by Weinstein. The Italian model Ambra Gutierrez is also there, with whose help the prominent sex criminal could finally be held responsible. TLC provides news-style insights into unprecedented documents and forensic evidence, coupled with the very personal reports of the victims who exposed Weinstein's reign of terror and perfidious machinations in Hollywood.
Source: digitalfernsehen.de