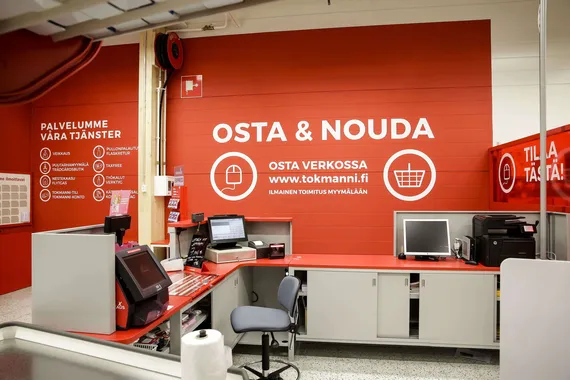 The grocery chain Tokmanni will revoke any conversion guidance previously provided.
"Due to the uncertainty caused by the coronavirus, economic and industry prospects have changed rapidly," the company said in a news release.
According to Tokmanni, the first quarter business has been progressing so far with the previous guidance, but since the exception rules came into effect, there has been a marked decrease in customer flows.
"In the current situation, it is obvious that Tokmanni's sales will suffer at least in the second quarter due to movement restrictions, but anticipating the development in the second half of the year is currently very challenging."
Earlier this year, Tokmanni predicted good sales growth. This was based on the growth brought by the new stores and the slight increase in comparable sales. Comparable operating margin was estimated to improve from last year.
The company will provide new guidance as visibility improves and uncertainty caused by the corona situation fades.
"Preparations for the spread of coronavirus are widely seen in society, including in consumer behavior. We work closely with suppliers and logistics to ensure that the goods are delivered to stores and our customers have enough to buy ", says Tokmanni CEO By Mika Rautiainen.
Source: arvopaperi.fi