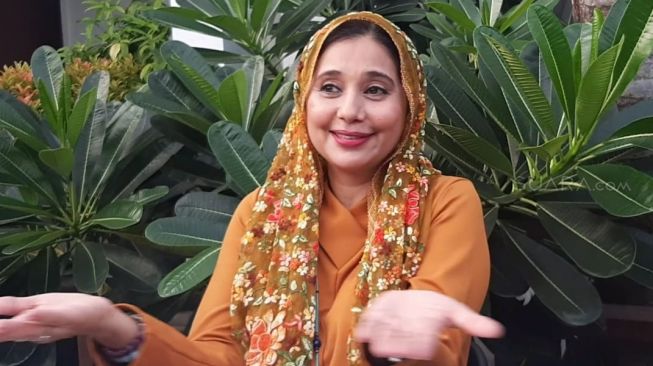 – Ayu Azhari finally wanted to talk about the case of her son, Axel Djody Gondokusumo who was detained by the police because of an illegal firearm case. Although Axel was languishing in prison, Ayu apparently was not worried.
Ayu Azhari was not worried because, even though Axel was imprisoned, apparently his eldest did not collapse. In fact, according to Ayu, Axel remains a preacher in prison.
"He said something bad in the world, not necessarily bad in the hereafter. Then, we are like animals in a cage in brackets, but how do we get the pleasure of Allah, even though being caged. So he in there invites all to introspection that all have wisdom, "said Ayu Azhari, met in the Kemang area, South Jakarta, Wednesday (01/29/2020).
In addition, Ayu Azhari also believes that Axel is innocent in this case. According to him, Axel was just trying to help a friend.
"And he does not trade (firearms) anywhere. He only intends to help friends, and others. I do not know how the process is, that's all I hear from him," he explained.
Although convinced that his son was innocent, Ayu Azhari gave the Axel legal case to the police.
Source: suara.com