With the message #to_we_ start again, the Vodafone Greece continues to stand by its customers and offers for free 20GB and 1000 minutes of talk to everyone, to share the moments they are waiting for, thus welcoming her next day gradual lifting traffic restriction measures, with more communication.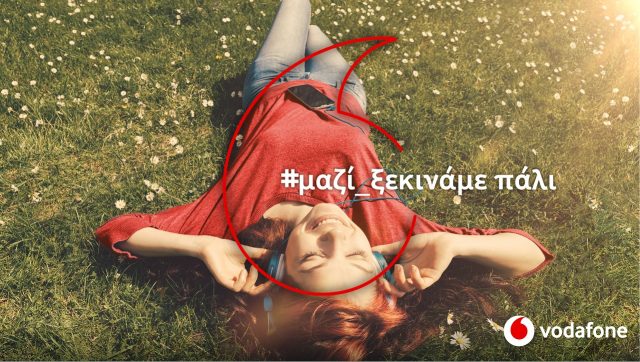 The free offer of 20GB and 1000 minutes of talk to all national networks concerns domestic and corporate customers Vodafone – contract, card program and prepaid – with duration 15 days from the date of activation.
Activation is valid from Monday 4 May 2020 until Wednesday 20 May 2020 and is done through the My Vodafone app and the My CU app for CU customers, respectively.
This new offer comes to complement the benefits and free communication and entertainment services offered to consumers and businesses during the validity of the traffic restriction measures by Vodafone Greece, which stayed with its customers, supporting them with:
Free 400 minutes of talk time on ADSL, VDSL for mobile and international landlines in 47 countries,

Free unlimited talk from fixed ADSL, VDSL for Easter,

Free 30GB to all mobile customers who also combine fixed ADSL, VDSL

Free 10GB for 1 month to all mobile customers who first downloaded My Vodafone App or My CU App,

Free Vodafone Smart Working package for the first three months for all professionals,

Free 10GB for 1 month to all prepaid customers who made a renewal through My Vodafone App or My CU App,

50% discount for three months on all data packages to mobile contract customers,

12GB for one year with every smartphone purchase,

Free access to more than 90 gift movies for the whole family and free upgrade to family pack.
These benefits are part of Vodafone Greece's action plan to support society, businesses and employees in tackling today and then for tomorrow.
Source: digitallife.gr