<! -
->
– Amid the Covid-19 corona virus pandemic, health officials around the world are urging everyone to adopt social distance or reduce social contact.
In this case, some workers were also advised to complete their work at home to help combat and prevent the spread of the Covid-19 corona virus from becoming more widespread.
However, an orthopedic surgeon says working from home can cause new problems, which affect one's posture.
"When working at home, the problem most people face is that they don't have the same workspace as the office. Therefore, their posture or body position may be different when working at home and in the office," Dr. Rahul Shah, spine and neck expert, was quoted from Fox News.
Poor posture can affect health in various ways, such as headaches, back, neck, hips, knees to leg pain.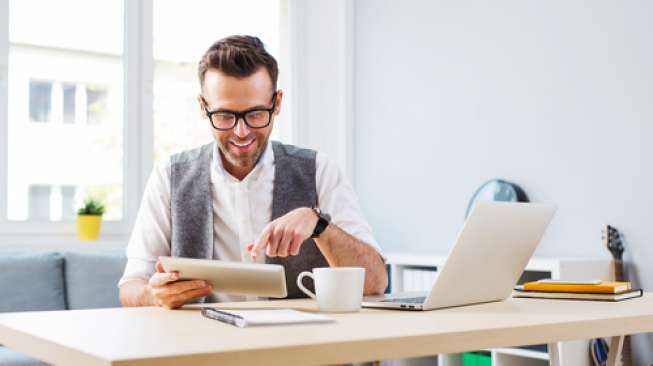 According to Harvard Health, improper posture can affect shoulder pain, jaw pain, fatigue, breathing problems, incontinence, constipation and slow digestion.
So, working from home in a table and chair that is not the same as in the office can increase your risk of having bad posture.
"Try to make a workspace at home like in your office so that it does not affect posture over time," he said.
Because, your body will react differently when working on a soft surface, like a sofa. You should look for hard surfaces such as chairs and office desks.
"A person's natural tendency when sitting on the couch or sleeping will bend forward. If you work in a room like this, you need to try to fight that tendency. You need to try to stay seated upright so as not to affect posture," he explained.
If you sit most of the day, try to stand up and be physically active. That's because most sit still and not active can affect body health.
"Those who move and increase heart rate, so they tend to have more relaxed muscles and not too tired," he explained.
Shah also advised someone to stand up every half hour to sit and change their posture every 30-40 minutes.
"Your sitting position is another important component. In addition, the eyes must also be directed 10 degrees from the horizontal line. Because this method can help the shoulders to rest and let the elbows sit at an angle of 90 degrees," he said.
Source: suara.com