Do you remember HUAWEI P Which model can be obtained?
Come back in time to see the flagship smartphones in P Series Huawei's together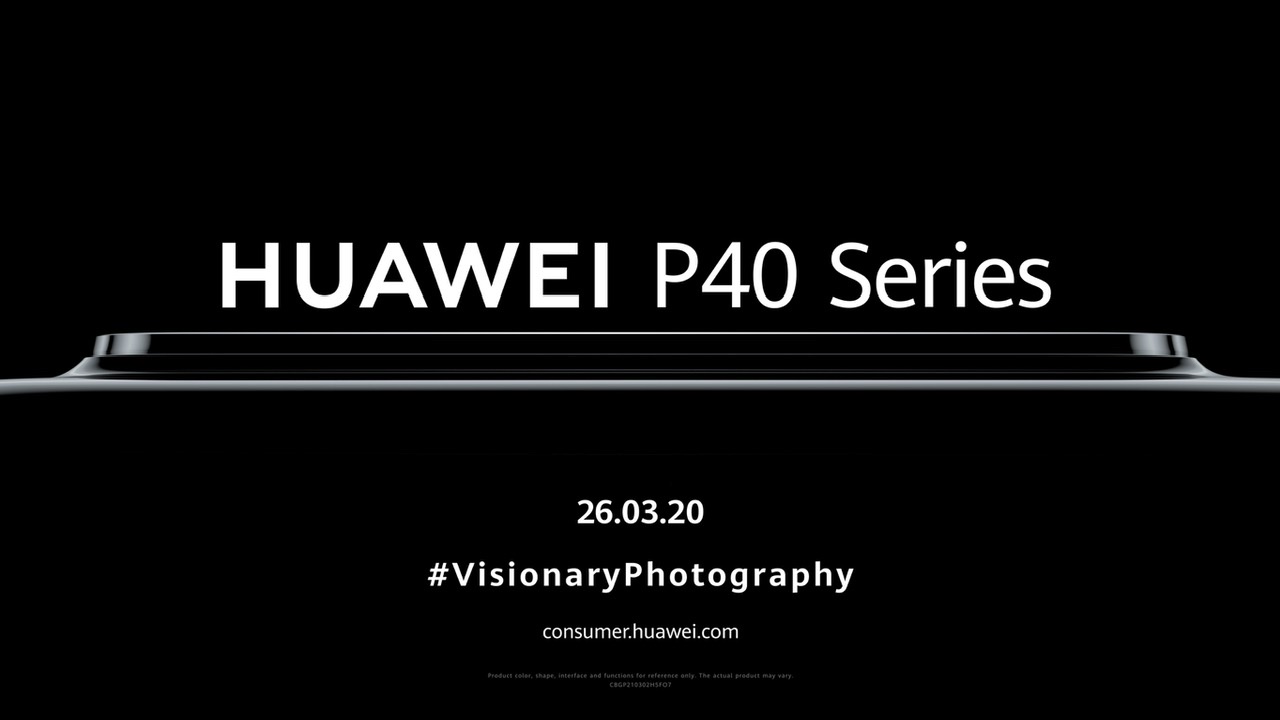 How long have you known global smartphone brands like Huawei? Huawei has become a popular brand with flagship phones like P and Mate. Series, which created a phenomenon and made the brand one of the top three global smartphone brands. While we are looking forward to seeing the P40's appearance series Luxury smartphones Top series that are going to make a big debut in the next few days. We try to look back at the various timelines. Of the legendary P series Better Series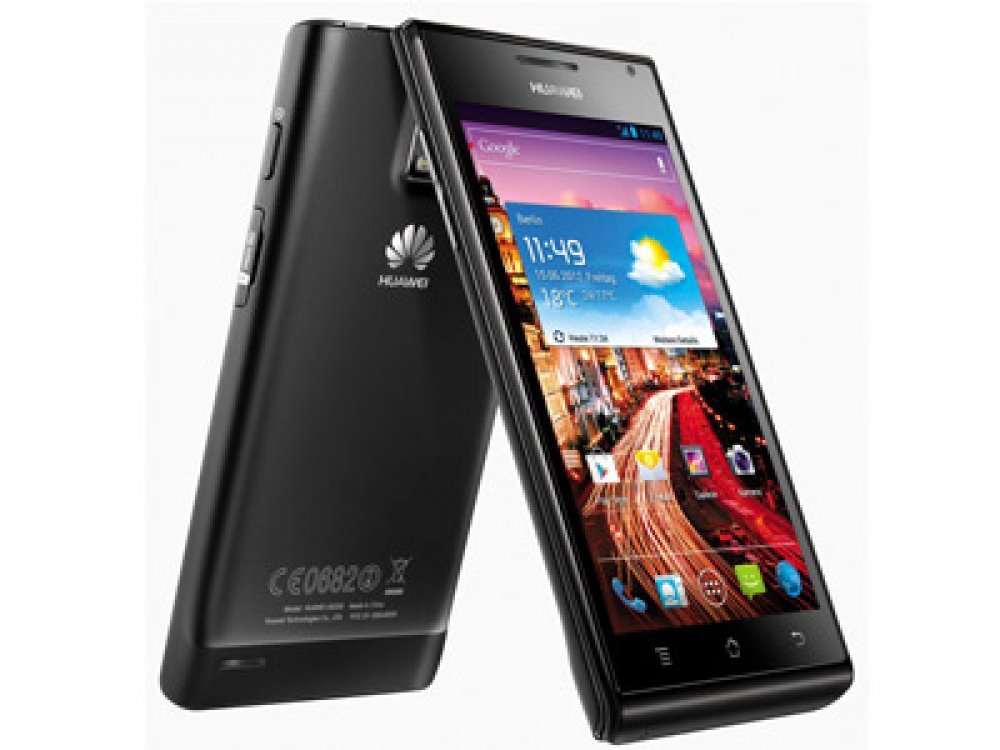 Huawei Ascend P1: Slim and elegant
The HUAWEI Ascend P1 was released in January 2012, creating excitement at that time. With a thickness of only 7.69 mm of the machine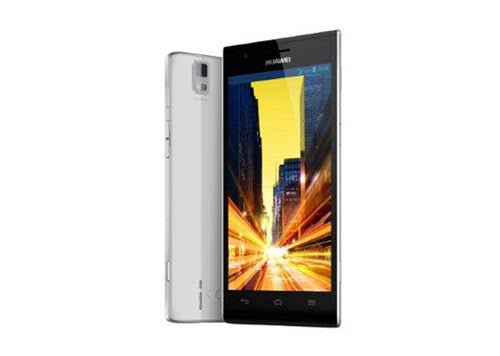 Huawei Ascend P2: Hisilicon Processor Self-developed
Huawei has long been committed to being a leader in the smart device market. By devoting resources to research and development The result is the HUAWEI Ascend P2, released in February 2013, which is featured on the Huawei processor. The invented K3V2quad-core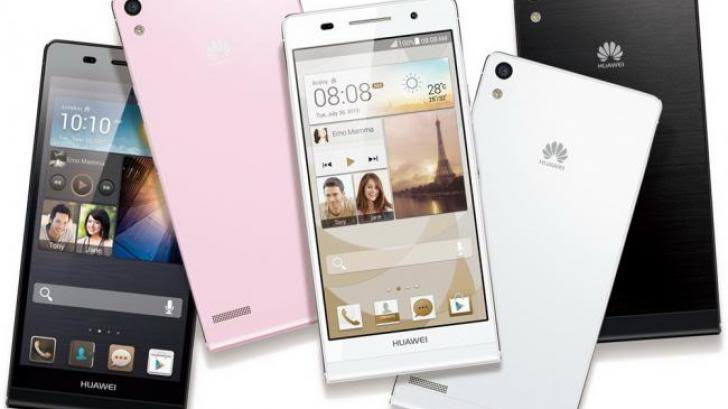 Huawei Ascend P6: Simple and elegant
The HUAWEI Ascend P6 is the 3rd smartphone in the P Series that was launched in June 2013. It is one of the thinnest mobile phones on the market, with a thickness of just 6.18 mm. Still using the Huawei processor Huawei's own quad-core K3V2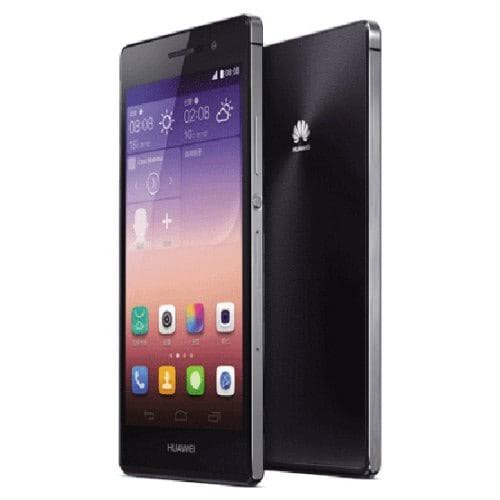 Huawei Ascend P7: Ascend Final version
The HUAWEI Ascend P7, launched in May 2014, looks quite similar to its predecessor. An interesting feature is the smartphone that started using the Kirin 910T chipset. Huawei's quad-core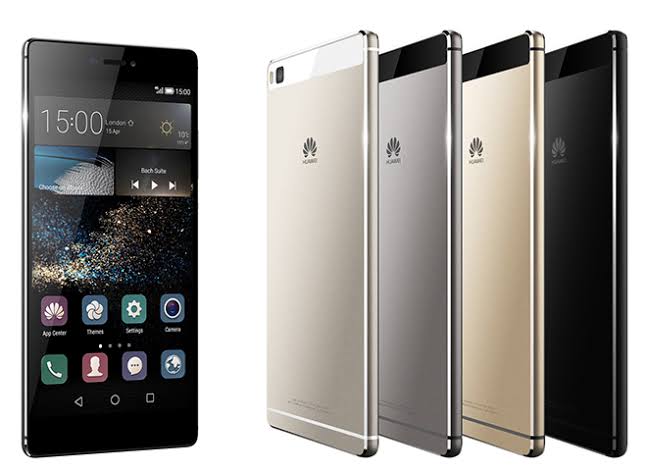 HUAWEI P8: Discovery and adjustment
The most noticeable thing for HUAWEI The P8, released in 2015, is no longer the name "Ascend" and the exterior is different from previous models. It uses metal as the material for making the device and is the first model to use the Kirin 930 octa-core chipset.
Huawei invested heavily in improving camera features and algorithms. Which is a signal of success in creating a history of photography with the next generation of smartphone cameras.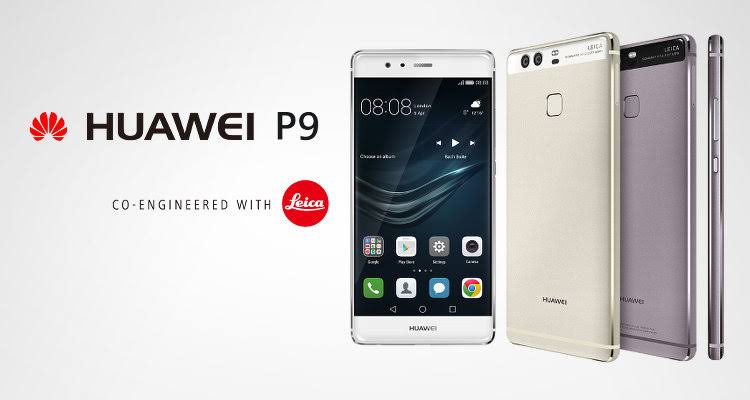 HUAWEI P9: The camera Leica Dual lens
In may In 2016, Huawei released two flagship phones in the P9. Series: HUAWEI P9 and P9 Plus, aside from being the first model with 2 rear cameras The ultimate camera brand from Germany, Leica, is also involved in the production of cameras of this smartphone.
If talking about the difference of the HUAWEI P9 and P9Plus, HUAWEI P9 comes with a 5.2 inch Full HD LCD screen While the HUAWEI P9 Plus uses a Full HD Super AMOLED screen that is up to 5.5 inches wide. As for RAM, the HUAWEI P9 is available in both 3GB and 4GB, while the HUAWEI P9 Plus only has 4GB
HUAWEI P9 is known as a major model of Huawei as a smartphone manufacturer. Because it's the first model to sell up to 10 million units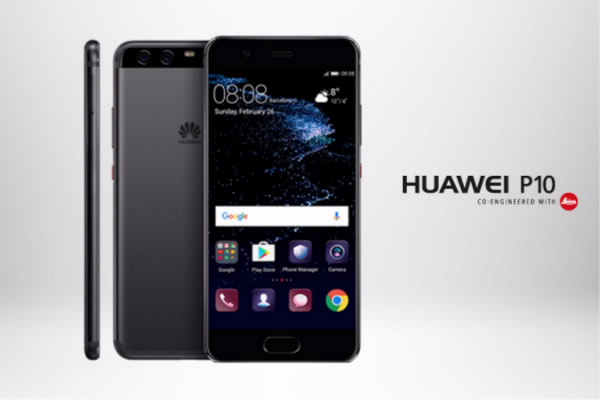 HUAWEI P10 series: Portrait with clear, blurry face features
When Huawei introduced the HUAWEI P10 Series in February 2017, P identity Series became more apparent By focusing on elegant design and fashion items Including providing a superior shooting experience for users
Dual lens Leica camera (consisting of 12 megapixels RGB lens and 20 megapixel monochrome lens) creates beautiful effects. With a sharper image depth Which will be suitable for portraits Clear face after blur In which professional mode (Pro mode) has been added so that users can edit raw files And there are many options to play with camera features.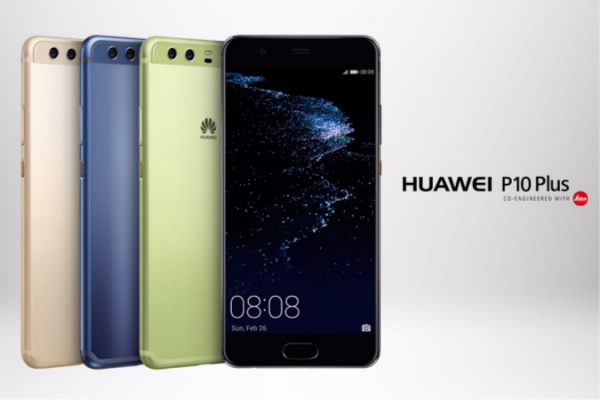 In terms of security The fingerprint scanner has been moved to the front. Not only that, but also increasing convenience with 3D facial recognition technology. To add another level of convenience and security The smartphone is powered by the Huawei Kirin 960 SoC 64-bit octa-core processor, which is produced by the HUAWEI P10 with 4GB of RAM. P10 Plus is available in 4GB and 6GB models.
Leica dual lens camera 12 megapixel resolution And a resolution of 20 million pixels That is known as one of the highlights of the model. And is considered a turning point for Huawei to expand the ability to take pictures in a variety of situations even more Including portrait mode And clear face effects after blurring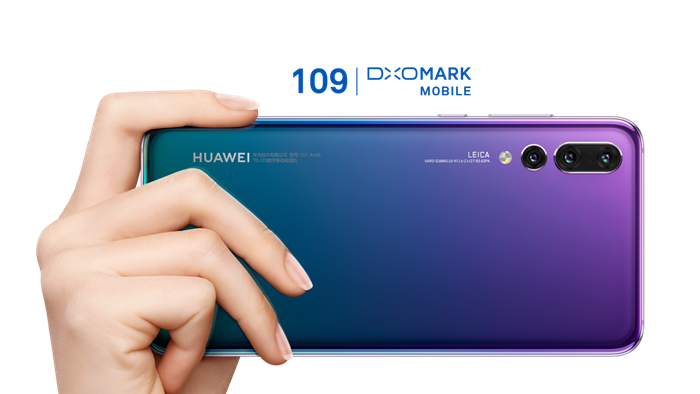 Huawei P20: 109 Rating from DxOMark
After the success of P10 The Series is not a surprise when the HUAWEI P20 and P20 Pro were launched in March 2018, while still offering excellent camera features and elegant design in style.HUAWEI P20 Pro didn't disappoint, receiving a score of 109. score Best Smartphone Photography from DxOMArk Mobile (the world's leading website for smartphone and digital camera reviews)
If asked what is better than dual cameras in this model Huawei can directly answer that 3 camerasHUAWEI P20 ProIt is the first model to create the phenomenon of 3 rear cameras: 40 megapixel camera (RGB lens, F / 1.8 aperture), 8 megapixel camera (telephoto lens, F / 2.4 aperture) and 20 megapixel camera (monochrome lens, F / 1.6 aperture)
In this era where single selfies and groups are becoming a trend on social media The front camera itself has also been upgraded to a resolution of up to 24 million pixels. (F / 1.7 aperture) as well
In addition to using AI, shooting in low light, blurring the background and wide-angle photography features Another interesting thing is the ability to zoom up to 3 times the optical zoom and up to 5 times the hybrid, which has been proven to the ultimate ability to shoot the moon. To be discussed in the following order
The obvious difference between the HUAWEI P20 and P20 Pro is the presence of 2 cameras and 3 cameras respectively.HUAWEI P20 has a Full HD + screen (display resolution of 2240 x 1080 pixels), a 5.8-inch wide LCD and 4GB RAM. While the HUAWEI P20 Pro has a 6.1 inch widescreen Full HD + AMOLED and 6GB of RAM and 8GB
Both models use the Kirin 970 chipset, providing fast charging and long battery life. Increase the limit for the use of premium smartphones.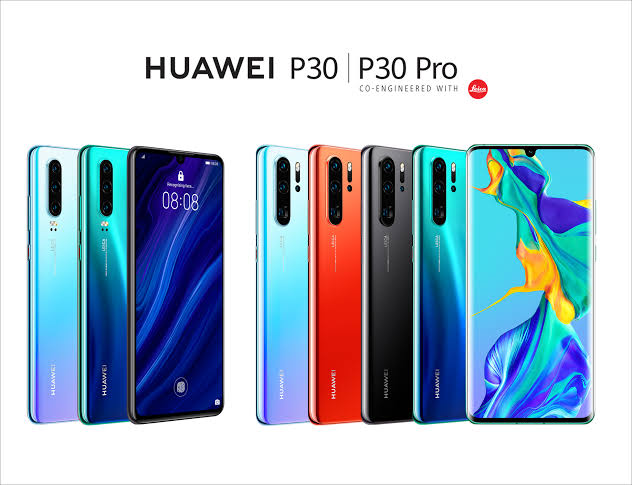 Huawei P30 Pro: SuperZoom 50 times
If wondering how confident Huawei is with the HUAWEI P30 Pro, it can be seen from Huawei launching the moon shooting game with a smartphone. With the confidence that SuperZoom 50 times can compete and beat competitors This model is no different from previous versions. It was released at the same time for both models, the HUAWEI P30 and P30 Pro in March 2019 in Paris, France.
Periscope-style camera system camera) is one of the best of the back camera system of the HUAWEI P30 Pro, which has a 40 megapixel main camera. Capture wide angle (Wide-angle lens) 20 megapixel camera That allows to store ultra wide-angle images (ultra wide-angle lens) 8 megapixel camera For storing images from a distance (Telephoto lens) and the Time-of-Flight 3D Camera (ToF sensor). Certainly not to include the algorithm and features. That will help users to have a superior shooting experience that is closer to professionals Whether controlling image stability via Optical (OIS) and AI (AIS) Video editing program using AI, shooting in very low light Using 2 lenses to shoot at the same time and more
In addition, the HUAWEI P30 Pro uses the RYYB (Red Yellow Yellow Blue) sensor instead of the RGB (Red Green Blue) sensor, allowing the camera to receive more light. And work more efficiently in low light
With a powerful camera system, the HUAWEI P30 Pro is the only smartphone in the market that can zoom up to 5 times the optical zoom. 10x hybrid type And digital 50 times
This release There is another difference in the design: the HUAWEI P30 comes with a flat screen, while the HUAWEI P30 Pro has a curved screen. Both models use Full HD + OLED screens.
To sum up, HUAWEI The P30 has a 6.1-inch screen, 6GB of RAM and 128GB of storage, while the HUAWEI P30 Pro has a screen size of 6.47 inches. 6GB of RAM or 8GB has the capacity to choose from 128GB, 256GB and 512GB. Pioneer of P Series with 1GB of RAM. Much more impressive, even more impressive. Because the current model uses the best HUAWEI Kirin 980 64-bit octa-core processor.
Not only This smartphone also comes with the durability of the SuperCharge rechargeable battery, which is Huawei's standard from now on. Including the new EMUI upgrade as well
What will we find in HUAWEI P40 Series
Anyone who follows the news knows that last year, Huawei experienced a big change. This leads to doubts about what Huawei will present at the launch of the P New arrival series
Looking back at the old P Series, you can see that P Series has grown and developed with the same concept of Bringing the trendiest mobile phones to the users P Series starts with a sleek, sleek machine appearance that is increasingly beautiful. To the camera features developed in every model By trying new designs That demonstrates the endless possibilities of the art and design of smartphones
One thing that is quite certain for sure. Is that the new Huawei smart phone will come with HUAWEI Mobile Service (HMS) system which can download various popular applications Obtained from HUAWEI AppGallery, the official Huawei app store. That is popular in the top 3 in the world, with over 400 million registered users per month from around the world Therefore not to mention the full power of the application on HUAWEI AppGallery, which classifies apps up to 18 categories, including games, finance and banking, communication, travel, food and beverages, media and entertainment, shopping, photography etc. and for apps that don't yet have To download HUAWEI AppGallery also comes with the Wish feature. List that allows users to click on requests and when the app is ready for service. Will have a notification back to the user
While there are rumors And many leaked images on the internet about the HUAWEI P40 Series, we are still looking forward to the official launch soon, including another milestone of Huawei's success in smartphone technology.
Source: techxcite.com