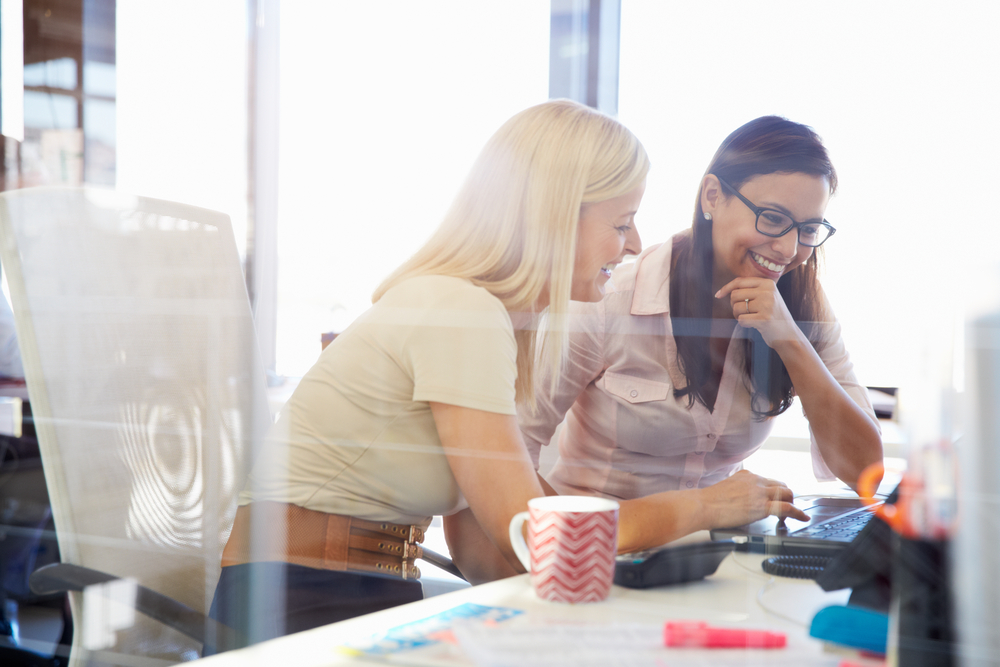 Developers who have built a career with a mentor, offer increase five times more often than specialists without a mentor. But the career growth of the ward is not the main task of the mentor. We figure out who such a mentor is, how to find a suitable one and how he can help you.
Why is a newbie in IT a mentor?
Adele Shadrina


Who is a mentor
A mentor is a more experienced colleague who takes on the additional responsibility of transferring experience to new or younger colleagues. An ideal mentor shares the values ​​of his profession and company, provides emotional and organizational support, shares the culture of interaction in the community.
What does a mentor do
The goal of a mentor in any profession is to convey experience, unspoken knowledge and rules of interaction in the community. But it is much more important to make sure that you learn to act independently.
A novice IT specialist most often needs to organize a coordinate system, understand the correctness of his actions, get feedback, parse errors and actions. You can close these needs yourself, but as a rule, it takes more time and sometimes mistakes cannot be avoided. And the mentor will advise how to quickly achieve your goals, what is worth studying, and what you should not waste time on and what step you can skip.
Mentors inspire and instill in the rookie the belief that success is near. If you came to a company, then you want to work there and learn from the experts of this organization. They are living proof that your dreams can come true.
Here are their main tasks:
Answers questions of the ward in instant messengers or by phone, holds regular meetings and in-person classes.

Recommends books, courses and articles depending on current skills, needs and level of knowledge.

Provides comments on written code, testing, research, or other work.

Helps to develop attentiveness, strategic and analytical thinking, logic – selects tasks and analyzes their solution.

Immerses in a real project under his leadership, allows for the solution of current work tasks.

Answers fundamental questions in the field of technology, programming languages ​​and project implementation, immerses in the subtleties and nuances of work. The mentor can explain why this particular programming language was chosen for the development of a specific application, how to reduce code execution delays, which libraries are better to use, how to select data, what method to test, and which algorithms to use to reduce code.

Helps to plan a career.

It helps to focus and keep focus on the chosen direction of development, without spraying onto other areas.
When it's time to look for a mentor
Unfortunately, there is no universal answer to this question. But most certainly the mentor will not be able to help you if you are not ready to study, accept support and work hard.
During the training, the mentor will help you navigate the sea of ​​unknown material, not to get lost in doubts and bring the plan to the end. He will show how and where to apply your knowledge and what the whole theory is really transformed into.
At work, a mentor will help you integrate into the corporate culture or learn how to interact with a remote team. It will become for you a point of entry into the business, but you will establish contact with colleagues. At first, he will tell you which programming language or tool to use in a particular task, and you will study the syntax and documentation yourself.
What questions does the mentor answer, and which ones do not
The mentor is unlikely to answer questions that are easily solved by a search query, because it is important for him to teach the ward to make decisions on his own. The help of a mentor will be most useful if:
You have already collected and analyzed the necessary information;
there is already a result that does not suit you and that you want to improve.
For example, you were asked to create a simple website about a project the team is working on. You have worked on the blocks, filled them with content, but the mobile version of the site does not display correctly: the text is hidden behind the pictures or moves to neighboring elements. You tried several ways to fix the blocks, but it did not work out. Then you turn to the mentor, show your solution and options for solving the problem. It will help to find the root cause of the incorrect operation of the site, explain why your method does not work. As a result, you will form the best way to solve this problem.
If you turned to a mentor at the stage of site design, he would help to draw up an action plan, but you would not learn how to create a product yourself.
It is better to prepare for a meeting with a mentor in advance and write down questions for discussion. This is a great way to show the mentor what you see and appreciate his work and time. Do not abuse good relations: if you send a person five letters a day and constantly distract him by phone, his desire to help will turn into a search for reasons not to do this.
Where to look for a mentor
The easiest option is to find a mentor in your company. You can do this officially or simply ask an experienced colleague to work with you.
If you are just starting your career in IT and cannot find a job in a company, then you can look for mentors in training courses and in schools where teachers and mentors will help you learn new knowledge. In Yandex.Practicum, each student has a mentor. He guides, motivates and helps to build a learning path so that you can achieve the goal that you set for yourself.
Another option is the professional community.
Take part in contests, hackathons and conferences, get acquainted and communicate with speakers and experts, share your plans and goals. If they are close to one of the participants, he will want to help you achieve them.
The only minus of this approach: searches can take a long time and may not end in success.
Do not be afraid to follow the professionals of your field in social networks: experts often publish projects in their accounts and look for those who want to participate in them. Before you start working with a mentor, study his experience and teaching. Ideal if you can collect feedback from students or colleagues.
Cover photo: Shutterstock / Monkey business images
Source: rb.ru