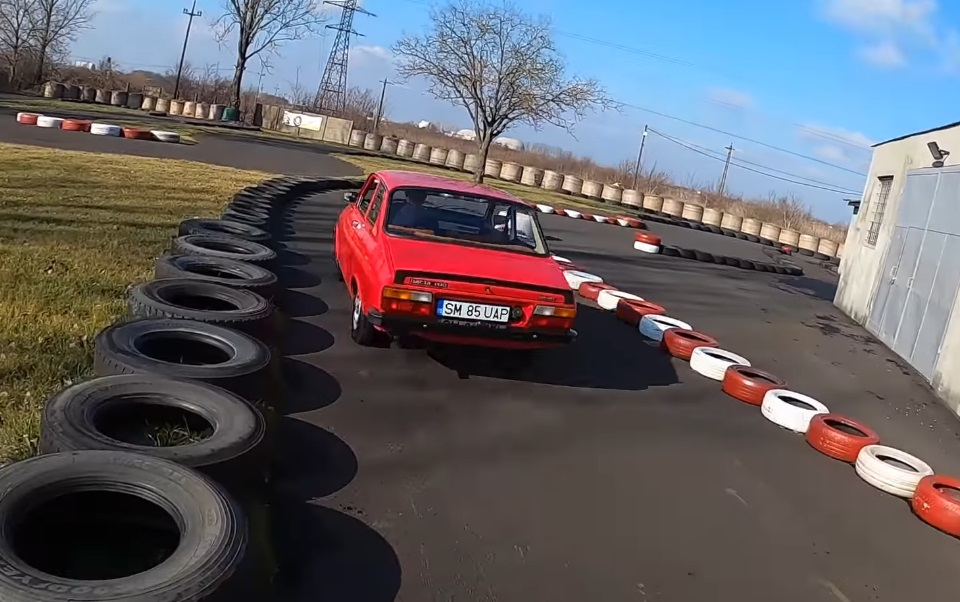 There is a rustling of wheels on the circuit. A red car disappears on the paved asphalt for only one year. It's not a car at all. It's Dacia 1410 Sport!
Photo gallery
On the open circuit at Carei a year ago, Dacia Sport is shaking its head. It is led (read "piloted") by the president of the Retromobil Club Satu Mare, Ciprian Mureșan, and then by the Romanian who was with Dacia Duster in Siberia, Attila Bertici.
The Dacia 1410 Sport was built between 1981-1991, based on the Dacia 1300 Sport Brasov prototype, so named because it was built at the Dacia Service in Brasov. Ten years and he's gone. Today it is only found on car sales sites, where the owners announce that they sell parts from a broken-down car. The lucky ones arrived in the garages of some enthusiasts.
1410 Sport has a 1397 cm engine3, which develops 65 horsepower. With 24 centimeters shorter than 1310 with four doors, with the rear window being only a rear-mounted windshield, Ciprian's Sport-iva red is one of the 5,141 units produced. Four years after coming to the world, 1410 Sport received 15-centimeter longer doors, and the rear panels shortened to facilitate access to the bench.
The bottom line of the ceiling and the shorter central and rear uprights emphasize his athletic DNA.
(Embed) https://www.youtube.com/watch?v=1cYeS4hZaGo (/ embed)
Source: promotor.ro