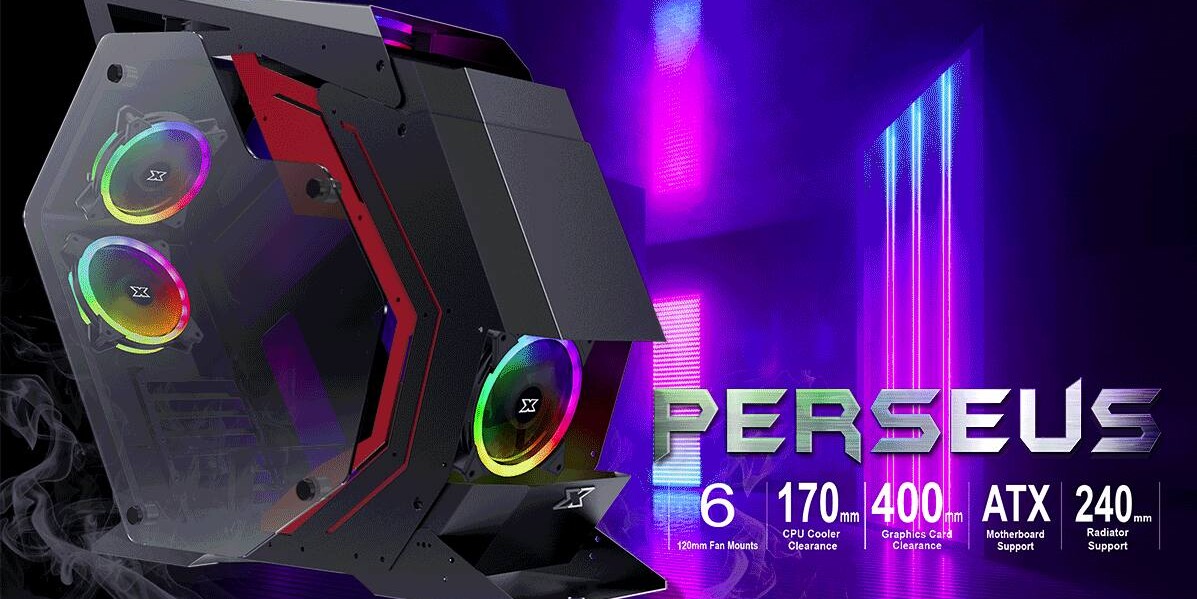 The new house looks like an ATX-sized, mid-exciting craftsman coming into the open air category.
For those who don't even have toughened glass, they have open air housings: they can literally expose the assembled configuration to fresh air. Here, the manufacturers usually do not adhere to the traditional "cube" design, but try to position the motherboard and various components at an odd angle. In fact, some projects would go even further – such as Canvas, which, for example, we have not heard of since Computex 2018.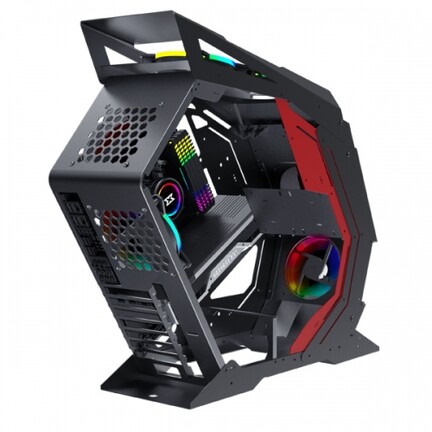 (source: Xigmatek) (+)
Compared to this, the house of Xigmatek Perseus, which evokes the feeling of a strongly leaning back column, would not be said to be much more restrained, but not in the corner. Accordingly, it also tilts the motherboard (which can be ATX, microATX, or Mini-ITX size) back into which you can mount seven expansion cards. The additional parameters sometimes feel that the former has been given more emphasis on design and function: the back of the system tray can be fitted with a 2.5 "drive and a 3.5" HDD has space for a separate unit. The latter can be replaced by two 2.5 "units if needed. The processor cooler has a maximum height of 170 mm, the VGA has a maximum length of 400 mm, and when it comes with water cooling, a 240 mm radiator is the largest Perseus can accommodate. It can be located underneath the top panel – plus four other 120mm fans to vent the ventilation. The factory package includes five RGB fans with controller. We have two options here: the EN44443 pack comes with five single luminaires, while the EN44450 comes with an ARGB solution, so you can connect them to the motherboard system in addition to the included controller.
The enclosure has a frame size of 610 x 540 x 210 mm (depth, height, width) and there are no connectors that can be accessed from above. There are two USB 3.0 and a combined 3.5mm audio connector. No exact price information has been released yet.
Source: prohardver.hu